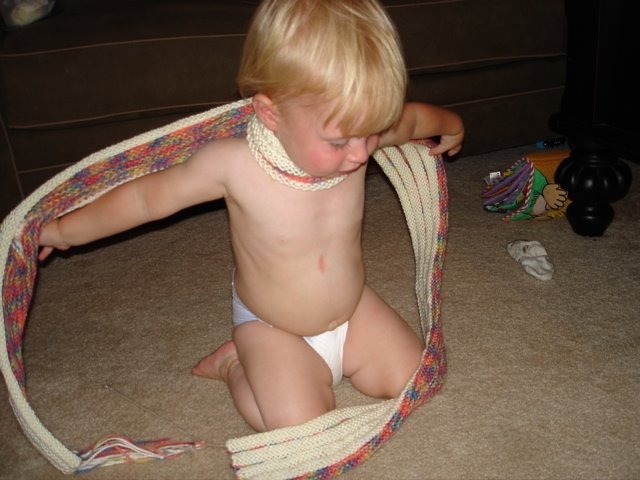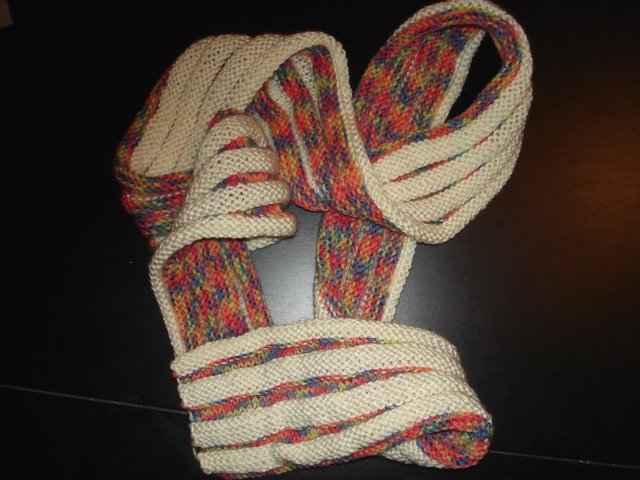 Here is a scarf i recently finished for my niece…it's called a Mogul scarf…i found the pattern online for this too. Because of the way it's knitted, on one side the white shows and on the other side the rainbow color shows….but when stretched, it looks like stripes! That's my Little Boo modelling it for me. He didn't want to take it off and ran around the house wearing it like a cape.
I'm so new to this blog thing that i've spent most of the morning trying to figure out how to get the pictures lined up the way i want them….and it's not working! i think i need help.
I got a flu shot today at work and now my arm is KILLING me! And I think the vaccine is affecting my brain too. Maybe i could figure this out if i didn't have dormant influenza running through my veins!