I knit! I LOVE it! I could spend entire days curled up with my sticks and yarn….ahhhh…i can see it now….but i am a mom and a wife and work full time so that little daydream will never happen! Here's some knitting pics:
See this? It looks like a plain ole striped scarf but it's MAGIC!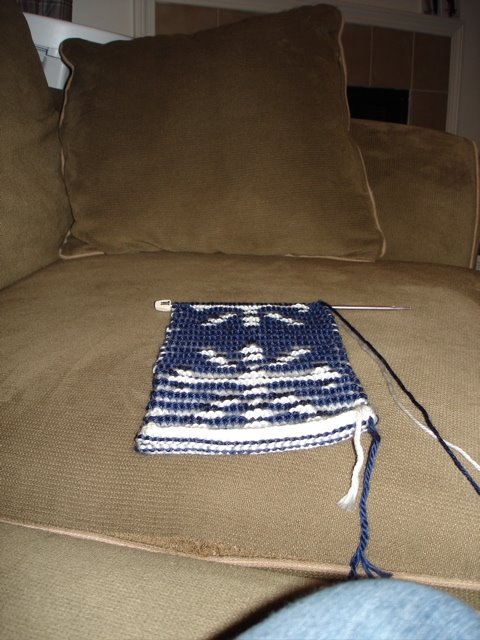 When you look at it from an angle, it's got a hidden pattern!! (Snowflakes). i found this pattern online…it's super-easy, just knitting and purling.