I LOVE things that smell good. And I love the soap I get from Orange Fuzz.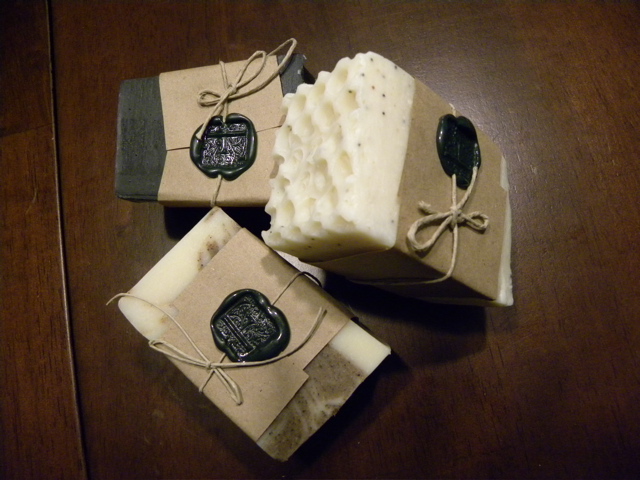 Large chunks of their homemade soap that never fail to make me squeal with happiness. These are the 3 I received in the mail yesterday. They're made with essential oils and beer! (Well, some of them have beer, some don't.) I used the black one (Detox Activated Charcoal soap) in the shower this morning and now it's lunchtime and I can STILL smell it on my skin. Pure Heaven. If you love good soap, I recommend visiting their shop on Etsy (my favorite place to buy things). They don't disappoint.
P.S. I think I will finish the hat I'm working on tonight and I'll take some pictures and post them probably tomorrow. And I'm on Chart 5 of the secret project.