So, we had a hurricane a few weeks ago. Remember that? I never did get around to posting the pictures from it. Thank God, we came out of it just fine, only losing power for about 4 hours, during which time I got some knitting done and Emmet watched a movie on his battery powered movie player.  It could have been much worse. Especially if this tree directly across the street from out house had decided to come down straight, instead of diagonally across the road.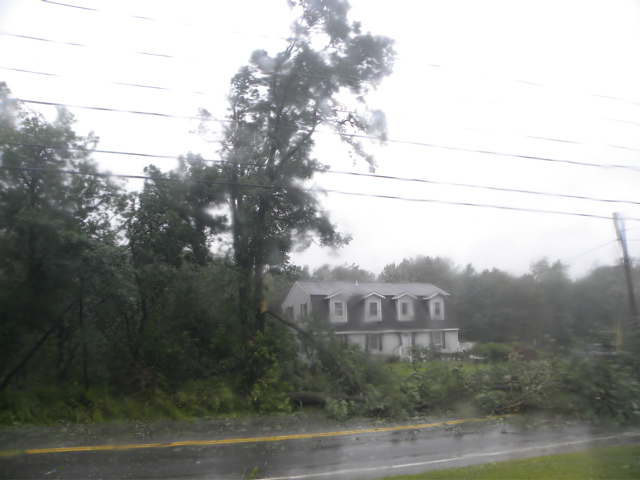 It managed to miss all the power lines. Phew! We all spent a lot of time looking out the windows at the insane wind.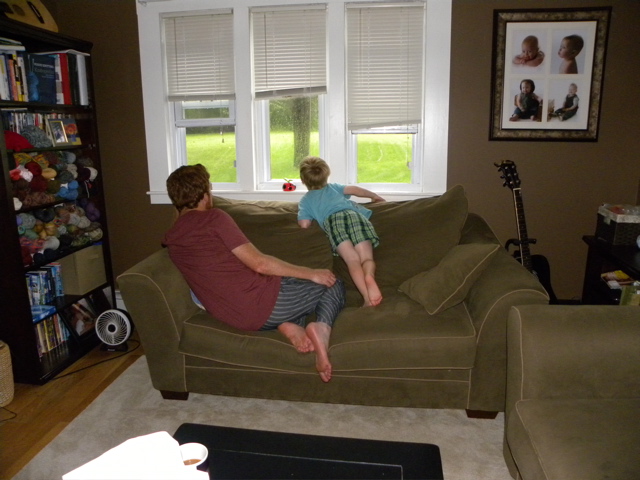 And then Emmet got decked out in his finest raingear and went outside to experience the storm (once the worst of it was over).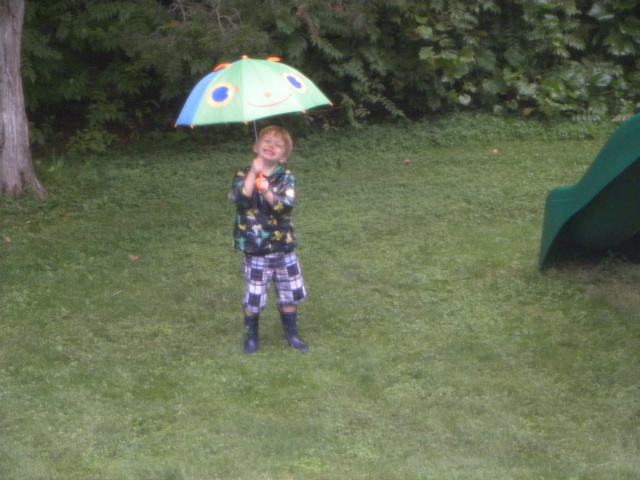 He's not exactly a fashionista.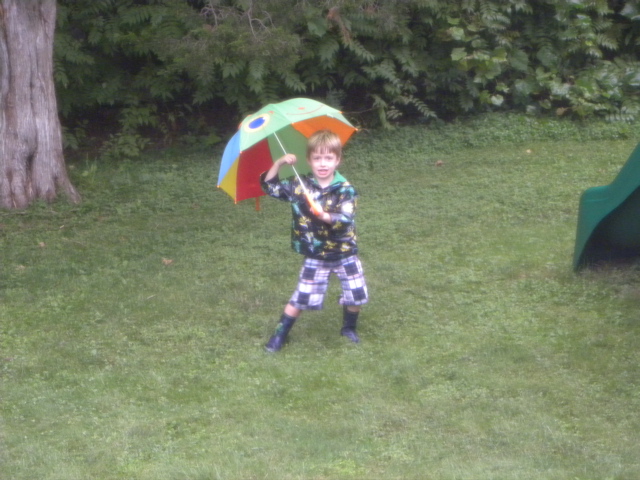 But when you're that cool, you don't need to be.