Just a quick update. Remember the two skeins I showed you at the end of my last post? Here they are finished. I seriously love them both.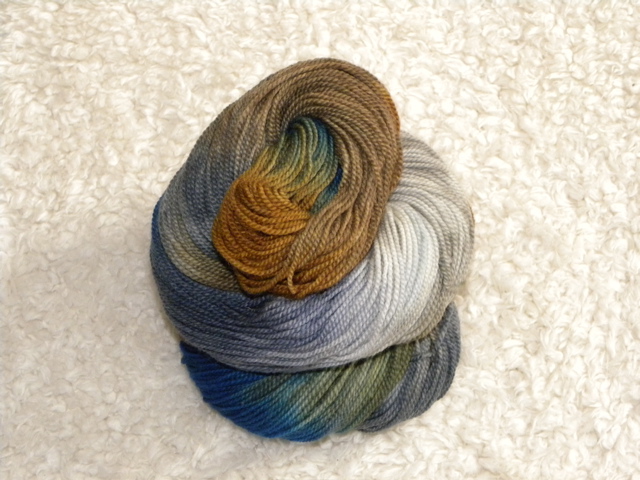 Above is 'She Hates to Wear Dresses'.  I painted two of these at the same time so they'd be the same. Do you want to see the magic that happens when one of them is re-skeined and the colors are all jumbled up? Below is the exact same colorway, only the colors have been redistributed.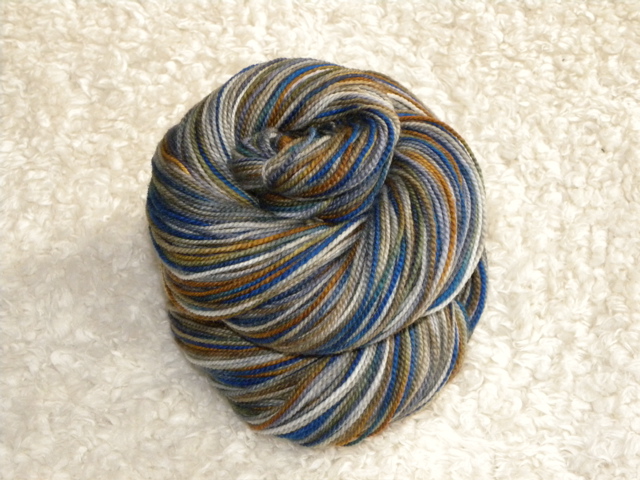 It gives you a better idea of what the yarn will look like when it is knitted into something. Here are the two of them together: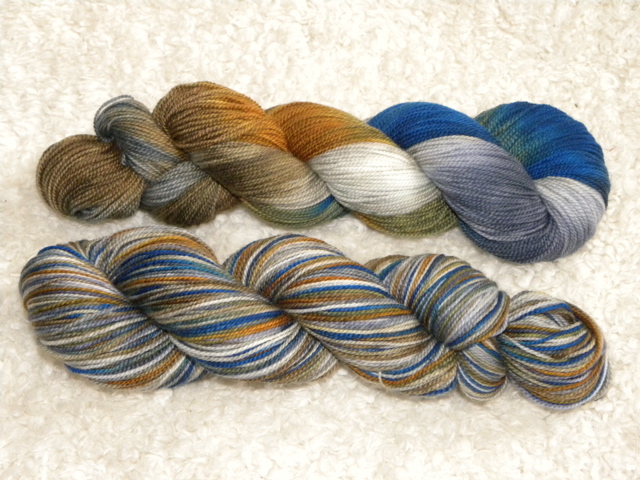 I can't decide which I like better, the skein with the colors chunked up together or the skein with the colors jumbled up.
And the second two skeins I dyed are called 'Abalone'. Here it is below with the colors still together: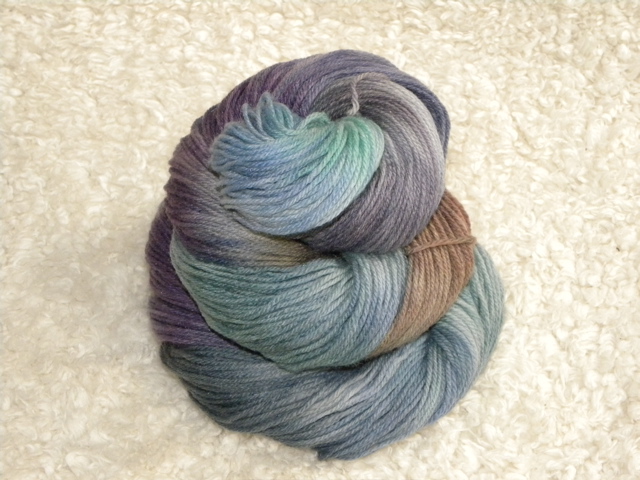 And below you can see them jumbled up: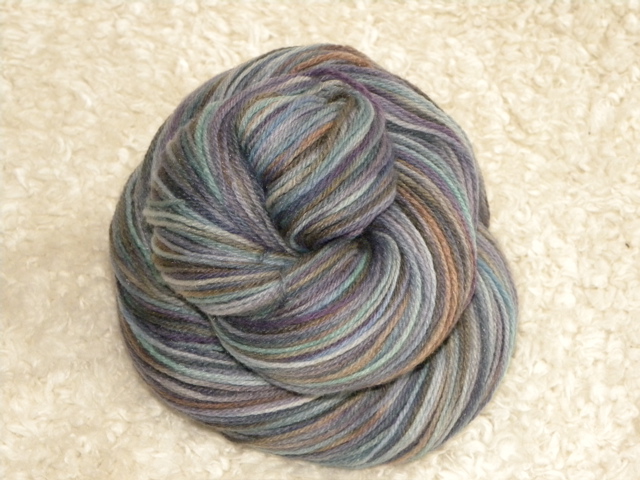 Again, I can't decide which I like better.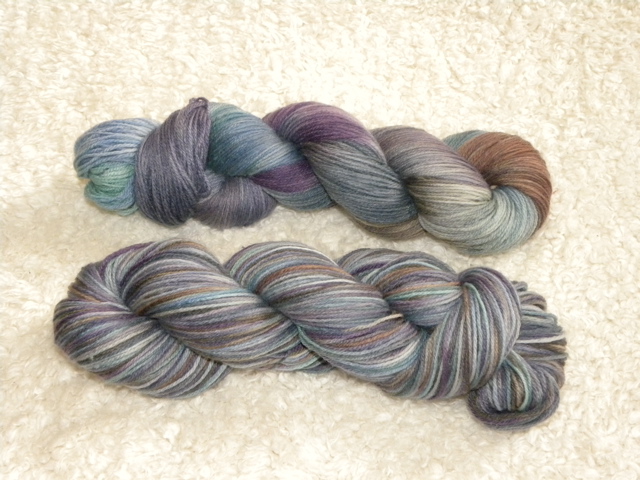 What do YOU think? Would you rather buy the skeins with the colors left as they are, the way they were painted on in patches of color….or do you like the skeins better when the colors are redistributed, to give a better idea of what they'll look like knitted? I can't decide the best way to sell them. Maybe I'll just have to make the decision per each colorway, whether I think it will look better left as is or re-skeined.
I'd love to hear your thoughts on this. Leave me a comment if you'd like to give your two cents!