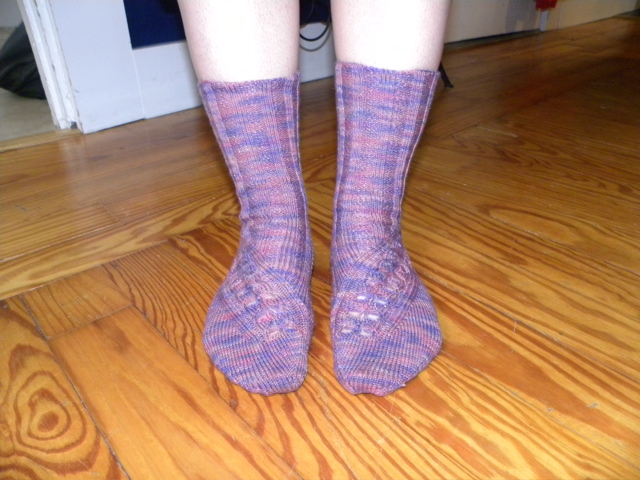 Another Christmas present finished! Aren't they lovely? I just could not figure out in my head how these were going to work, but I eventually gave up thinking about it and just followed the pattern and there it was!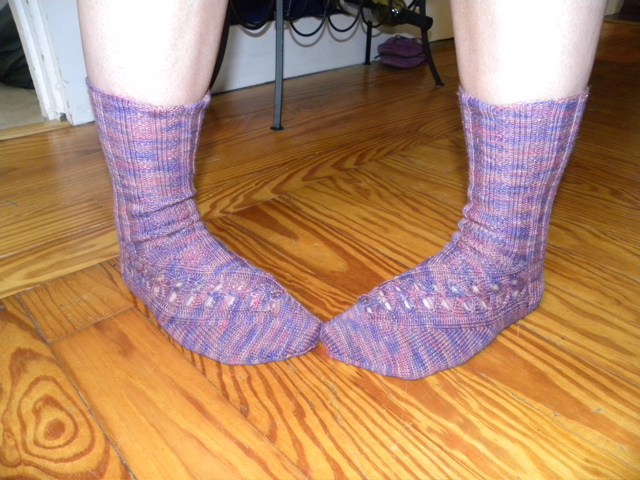 These are the Kai-Mei socks from Cookie A.'s book, Sock Innovation. Unfortunately, that is the only place you can get the pattern, as it's not available on Ravelry. The yarn is Dream in Color Starry and the colorway is Spanish Star. It's not really showing in the pictures, but there is silver thread running through the yarn, making these quite sparkly.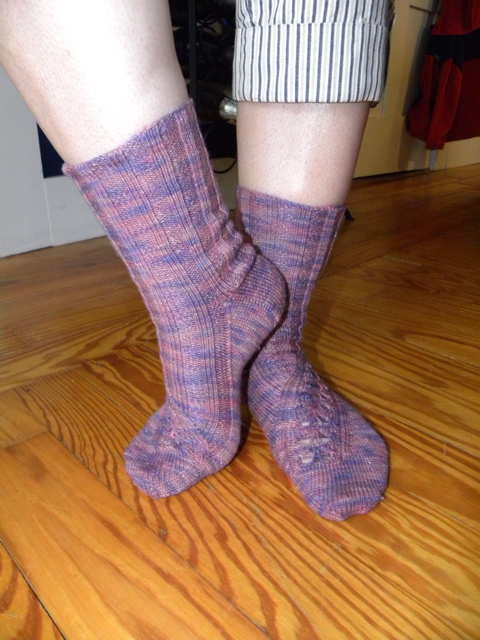 I'm very happy with them and kinda wish they were mine.