Well hello there! I'm afraid I haven't had much to show on the blog lately. The second sock to Li's Kai-Mei pair is still not finished (at the heel), and the Super Secret Project is still on Chart 4. Things slowed down for a bit while I had my mom here with my niece and nephew. We had fun though. We went to Crane's beach in Ipswich.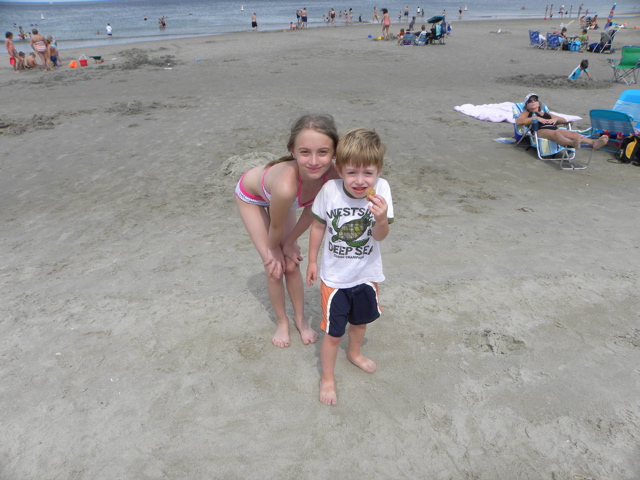 There's Emmet on the beach with my niece Taylor. Taylor just might be Emmet's very favorite person. He spent the 3 days telling her how much he liked her, and telling her how beautiful and soft her hair was. My little Casanova.
My nephew, Asa, has recently learned how to knit. I can't tell you how proud of him I am. He's a natural! Here we are on the beach knitting together….he's as addicted as I am and it's all he wanted to do while visiting me. Here he is making me a cowl from a pattern I picked out on Ravelry. He finished it that night! I'm working on the Super Secret project.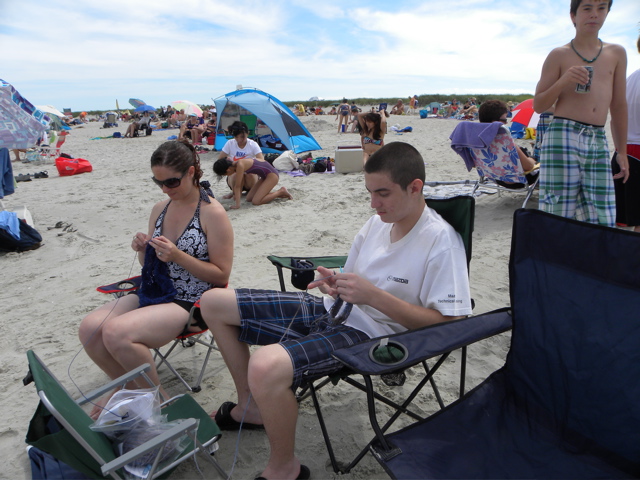 None of us are really beach people and after a couple hours of sweating in the hot sun, we left and walked around the Crane Castle.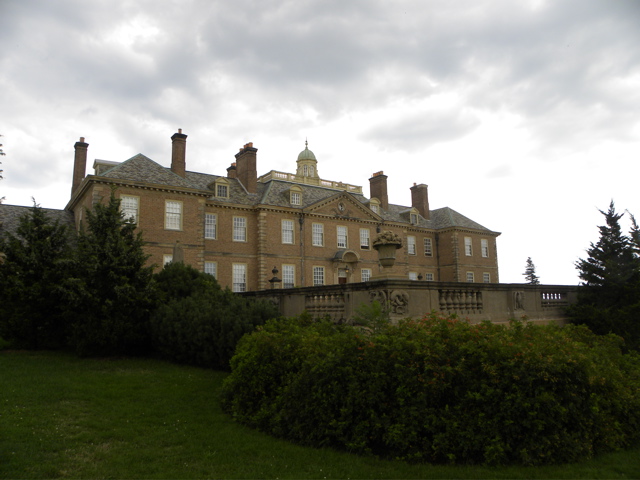 It's a pretty impressive place. We didn't go inside, as the tour would have been $10 per person, but we only wanted to walk around the grounds anyway. Holding Mommy's hand took a quick backseat to holding Taylor's hand.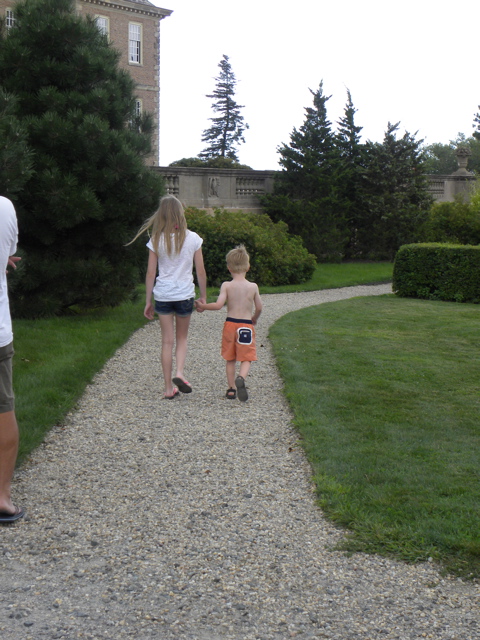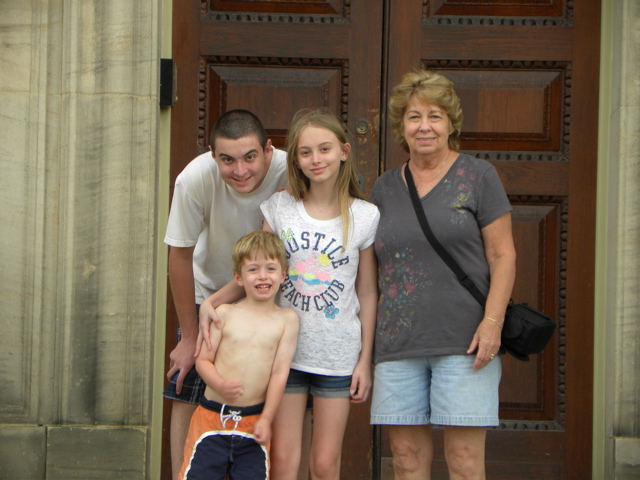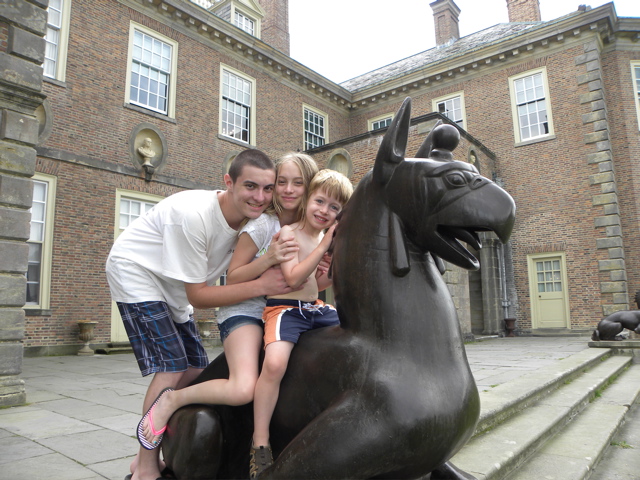 While the estate is definitely impressive, it doesn't hold a candle to the lawn!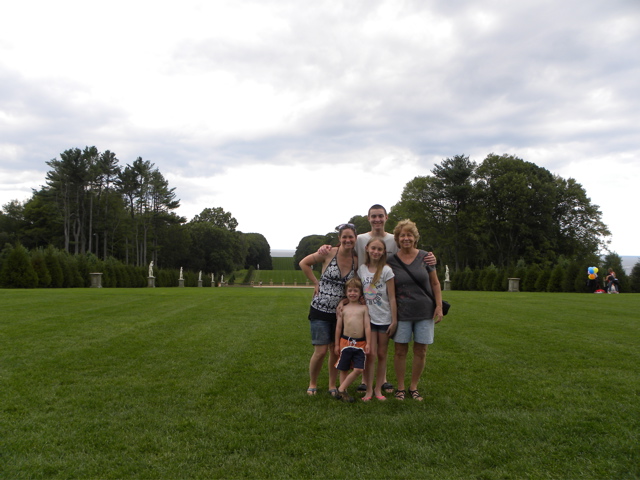 Asa, Taylor and Emmet decided to see if they could run and roll to the very end of the lawn.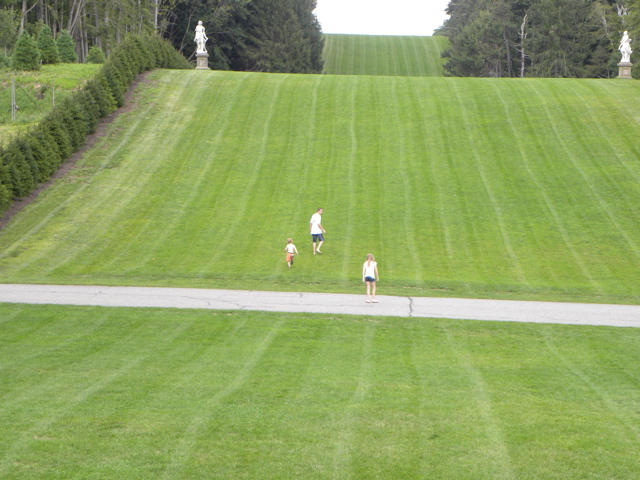 Emmet did his best to stay caught up with the big kids.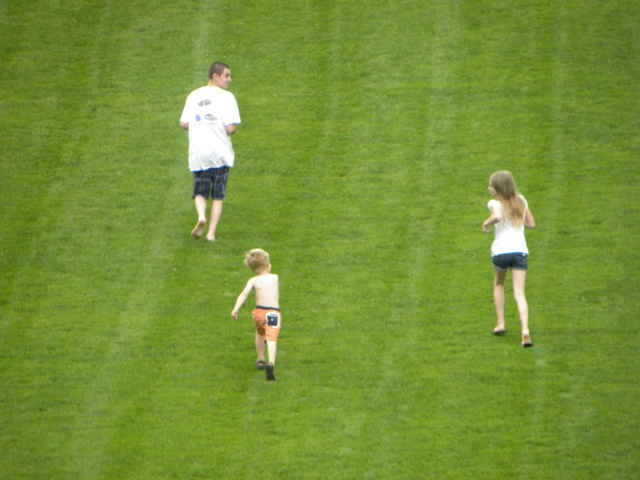 And then they ran all the way back.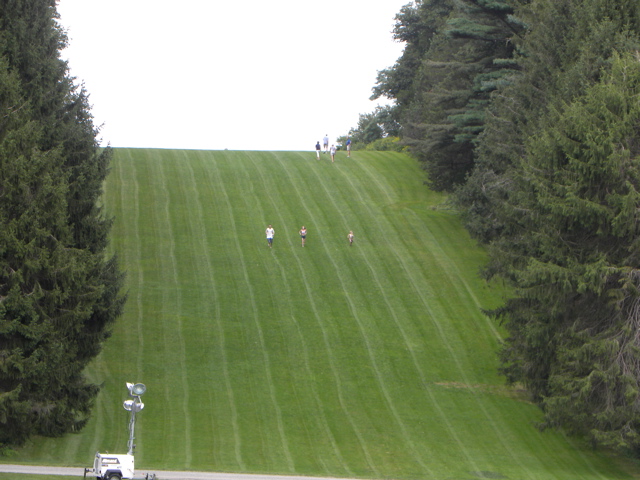 They impersonated the statues:
Asa did a great job.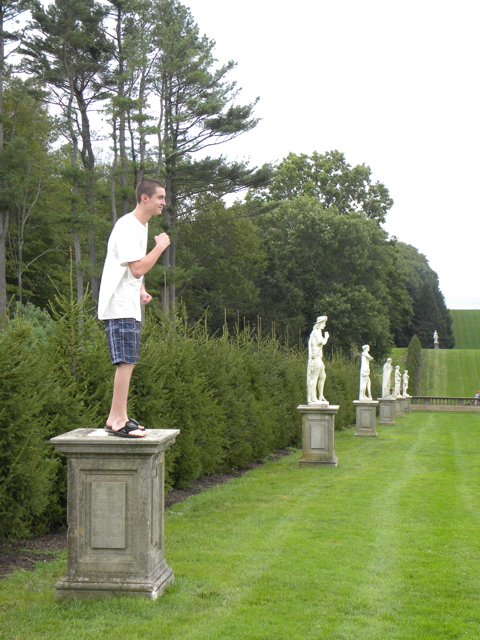 Taylor also blended right in….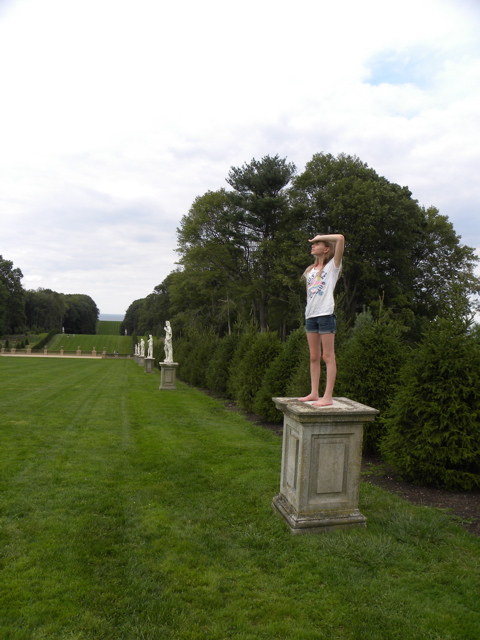 But Emmet….well, Emmet needs a little work on his statue posing….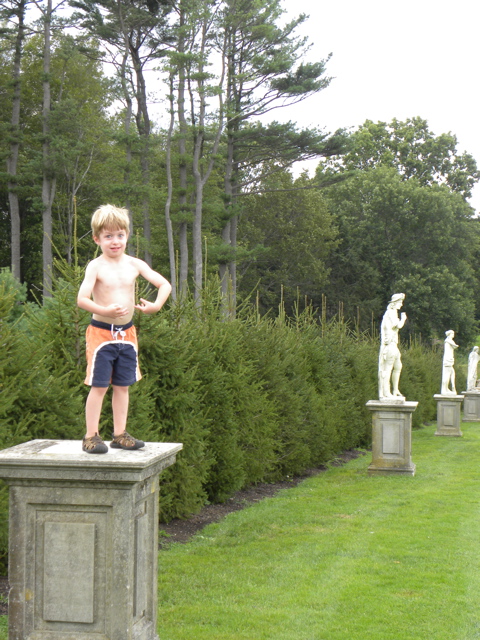 We laughed our butts off watching him try to pose. All this sun and activity makes for one tired little boy…..and a tired Daddy who missed out on all the fun cuz he had to work all day.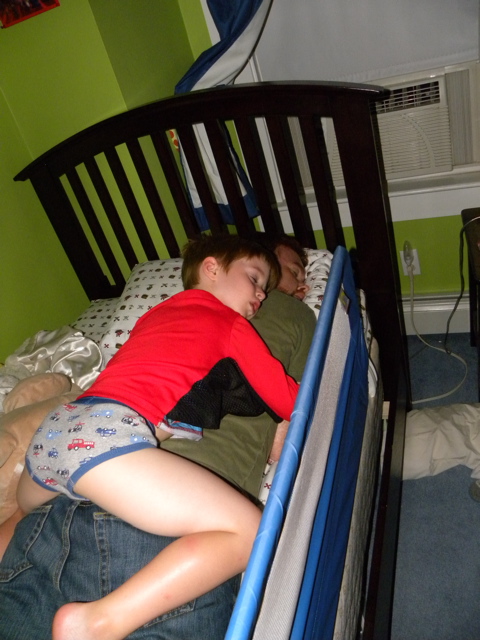 I will post knitting stuff soon!