I soooo  want to be knitting the Mystery shawl, but fun things keep getting in the way! Yesterday Mike and I took Emmet into Boston. The weather was gorgeous and we were itchin' to do something we don't normally do. We started out the trip by sitting in a really cool chair at Evan and Melissa's house: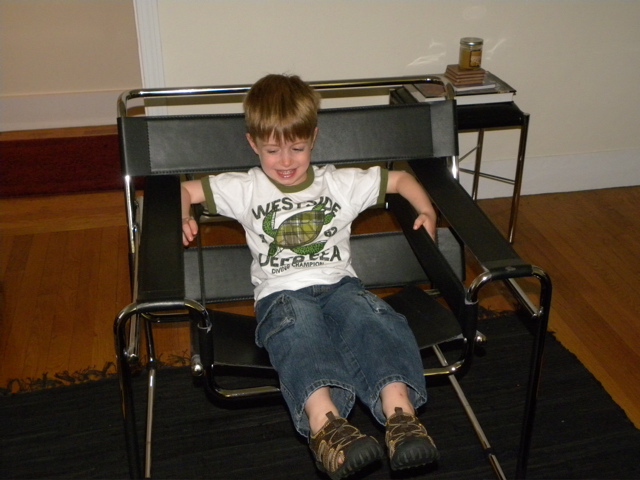 Then we went into Boston Common and enjoyed the park. Evan and Emmet found a really different tree.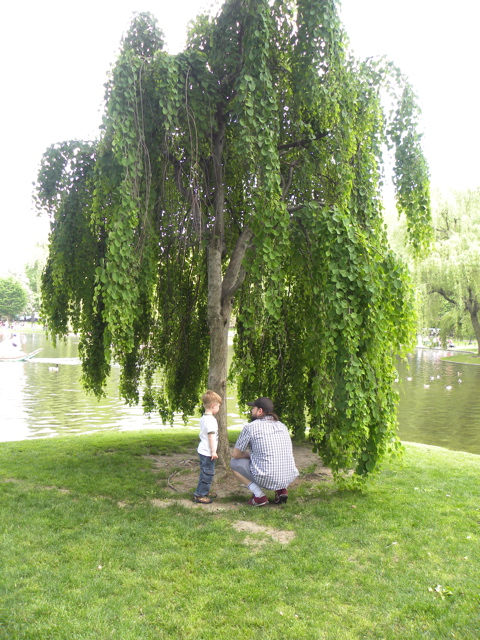 I don't know what kind of tree it is but I want one at my house.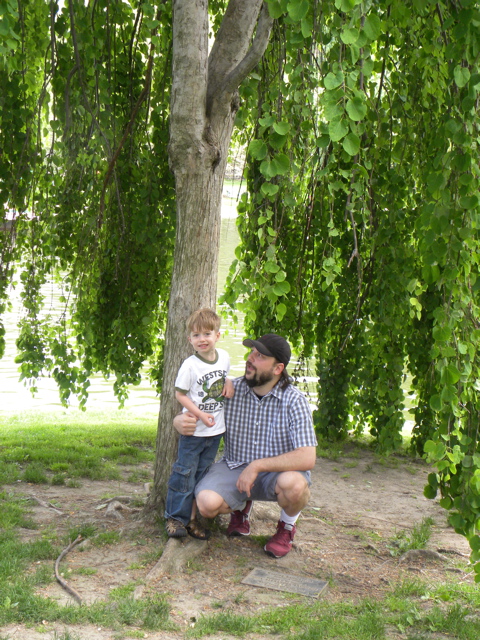 We watched the Swan boats and Emmet threw some popcorn he found on the ground to the ducks.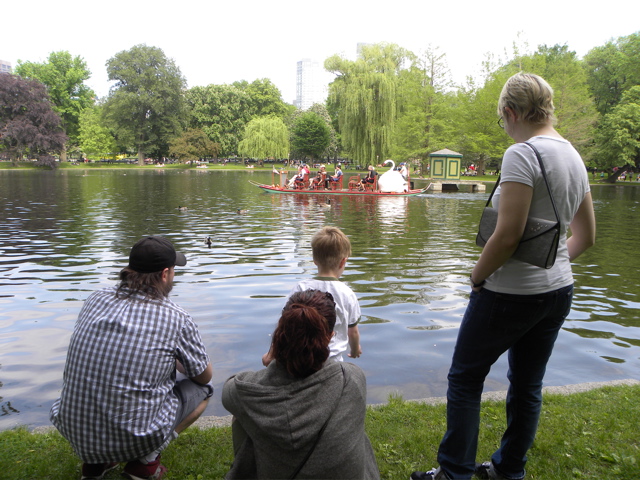 We saw some American flags for Memorial day. Lots of them.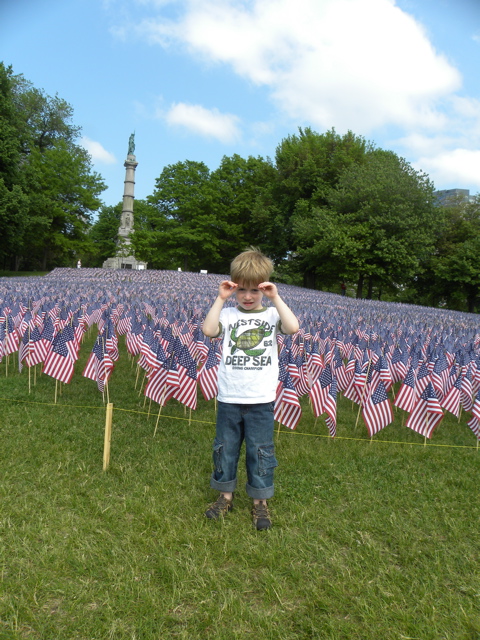 And we took a ride on a carousel!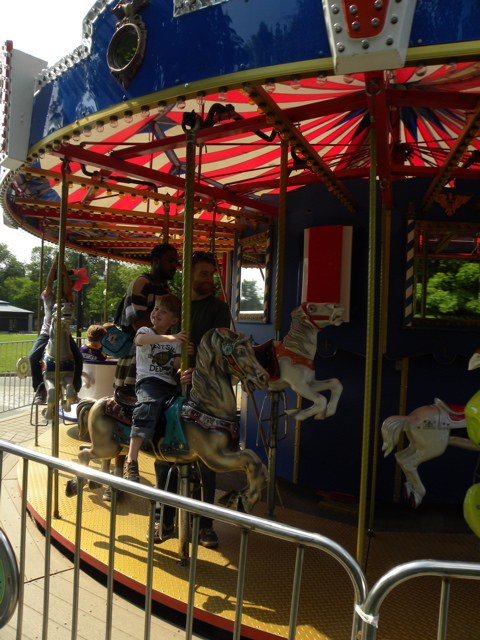 Take a look at the name of the pub!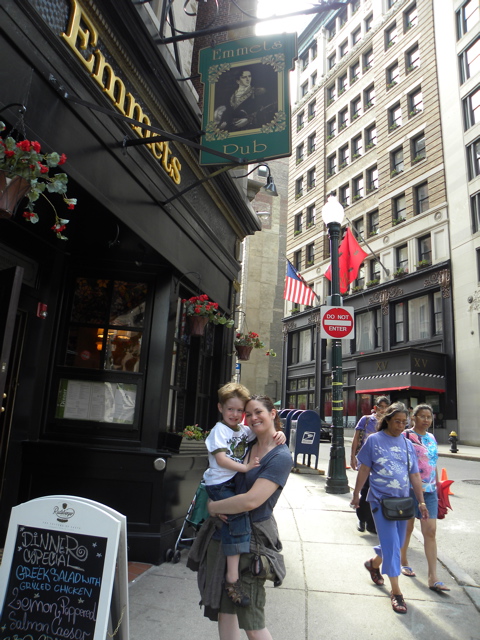 Emmet was very excited to see his name on the building.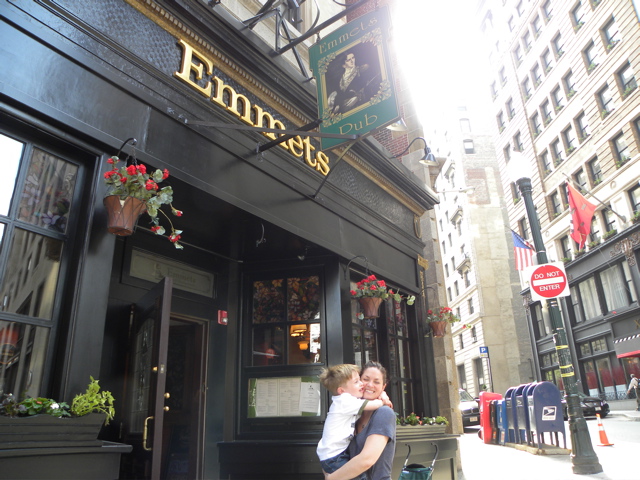 And all this excitement made for one VERY tired little boy. A little boy who had skipped his nap that day.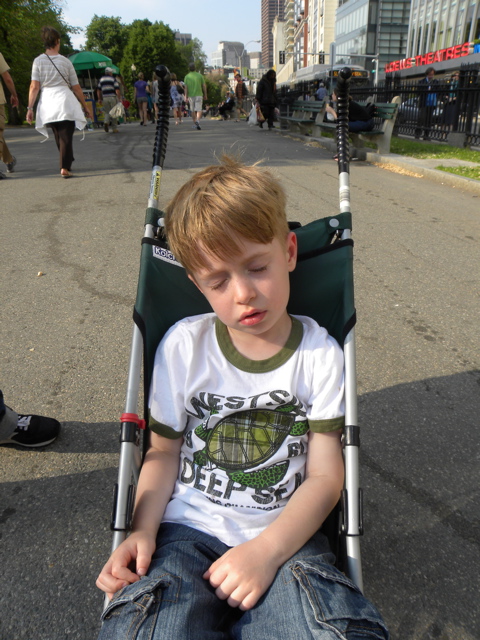 And could no longer stay awake, not one more moment. Emmet loves this stroller and stopped me from selling it at a garage sale a few weeks ago. Good thing!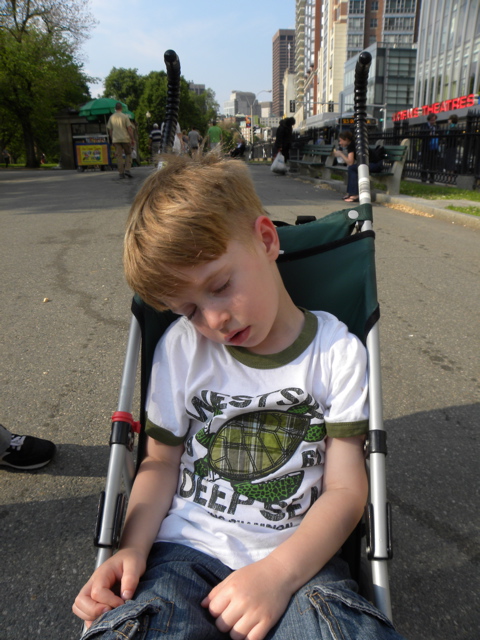 Today there will be a cookout, and then HOPEFULLY some serious shawl knitting when I get home tonight.