I must say, I'm very excited about how this shawl is coming out. I'm on Row 80. It looks beautiful.

My favorite parts are the little cables.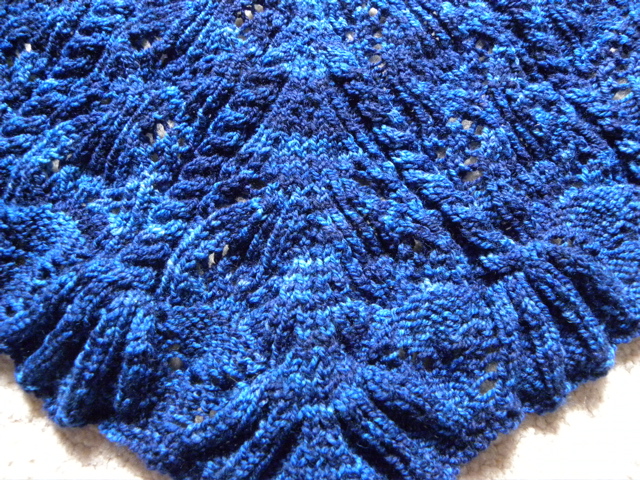 And I started Liana's Christmas socks. I'm making her the Kai-Mei socks by Cookie A. She picked out the pattern and she fell in love with the Dream in Color Starry yarn that Shelly bought for me.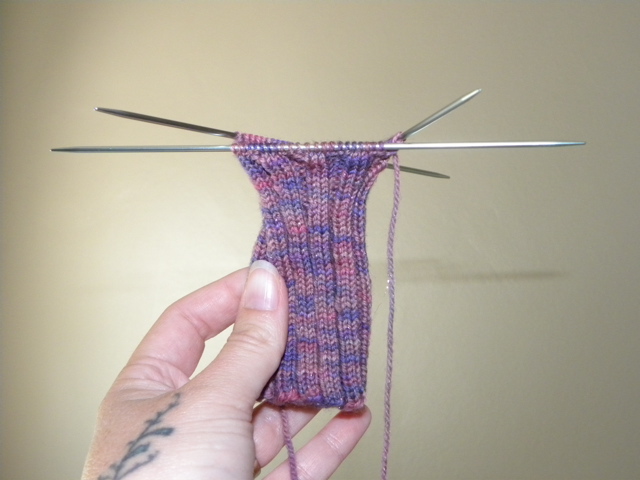 I'm loving the yarn so far. It holds together nicely and has great definition. It's not all fuzzy. The last pair I made her was practically felting as I knit them!
And summer is here in full swing:
Emmet was treated to a visit from Grandma: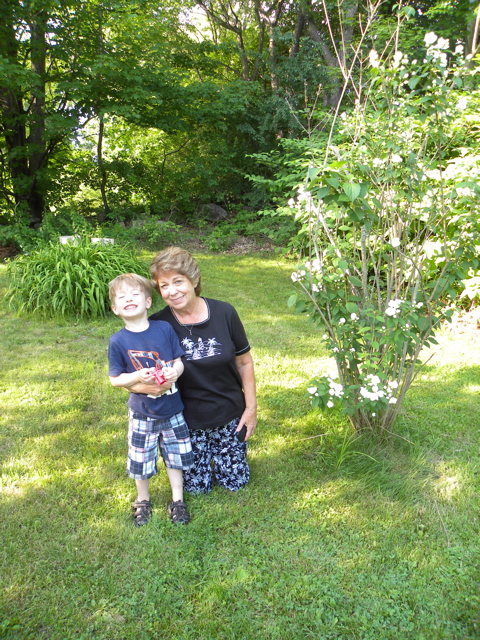 And a visit from Aunt Shelly: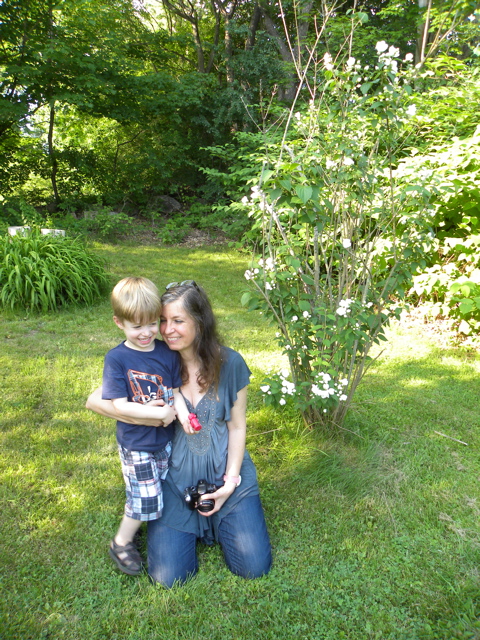 And a visit from "Angelina" (That's how he says Aunt Janina.)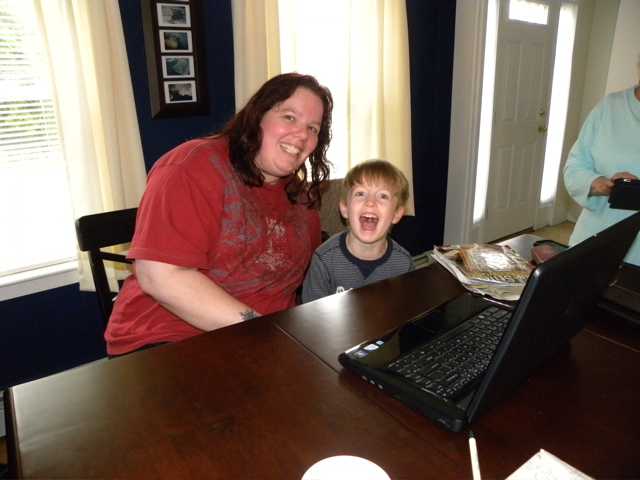 We've had wonderful times with my favorite people: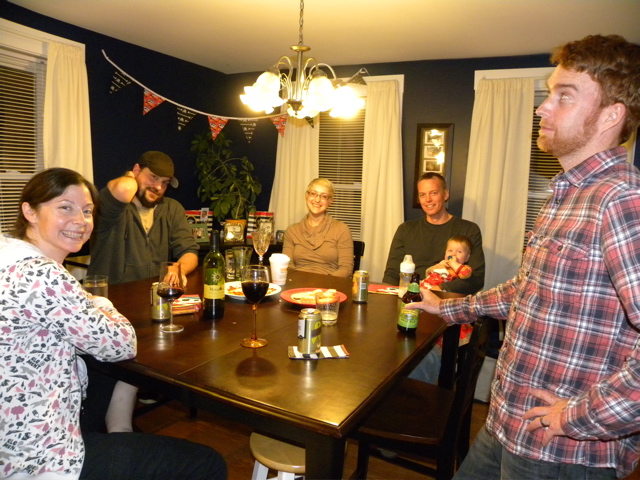 Father's Day: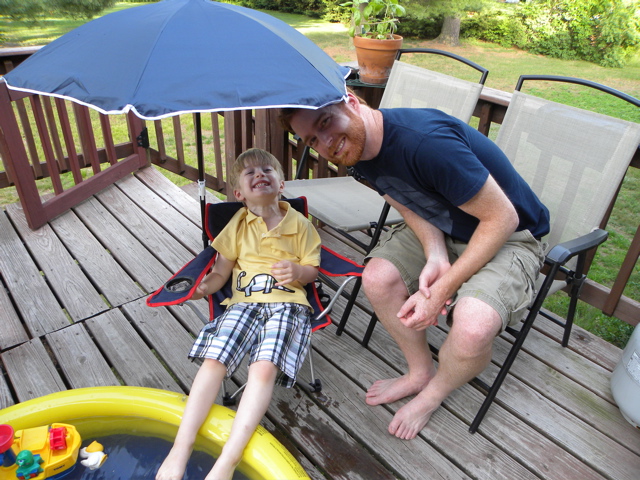 Sparklers on the 4th: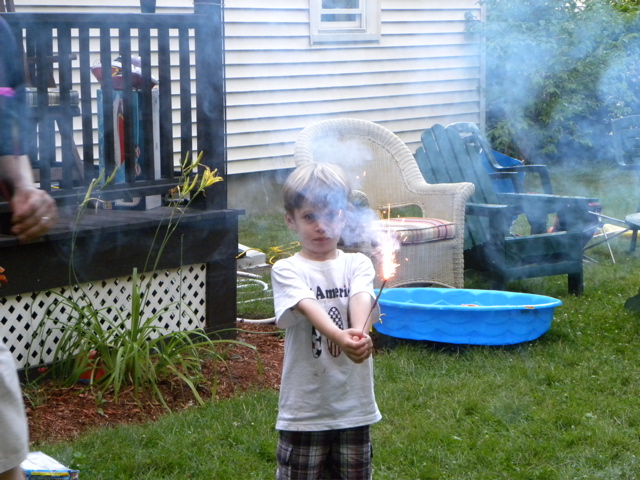 And BEACH!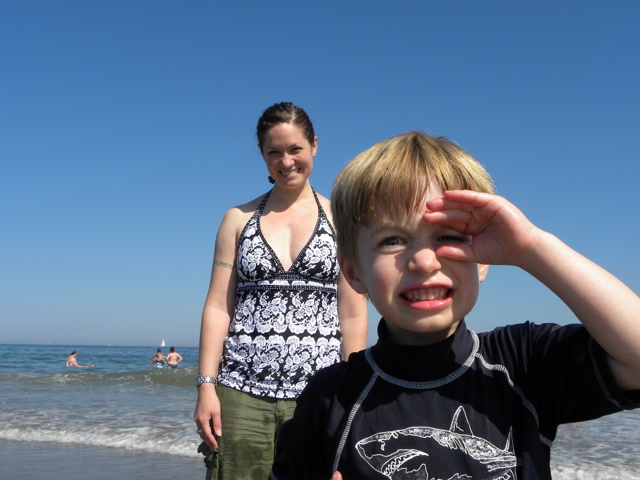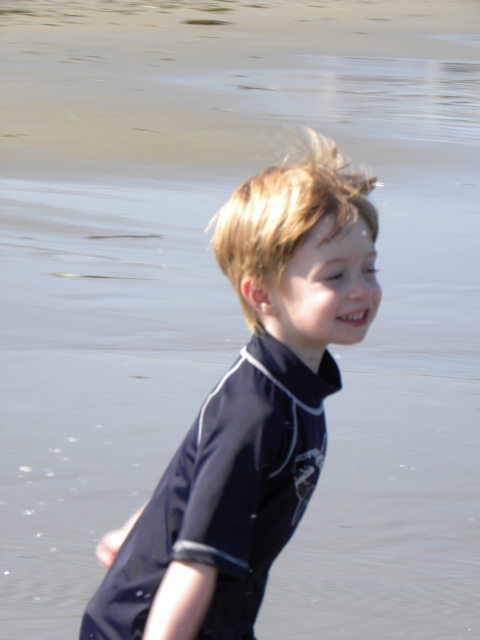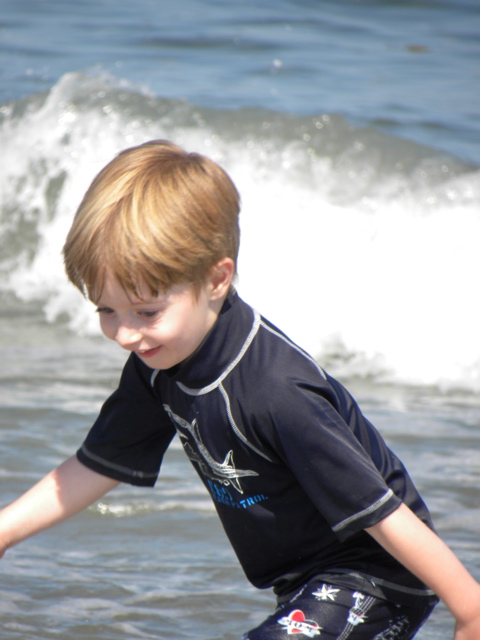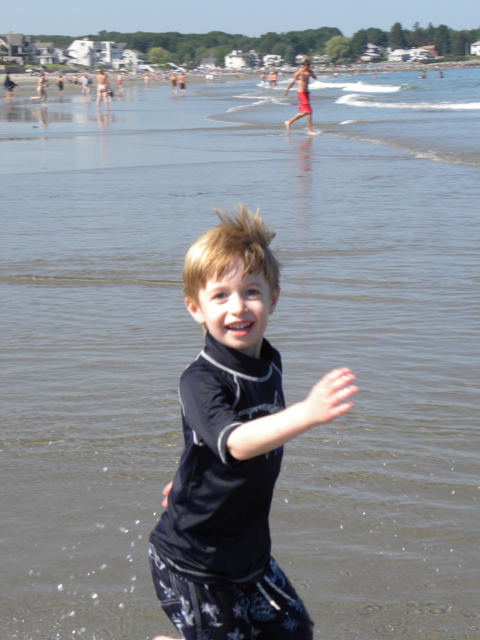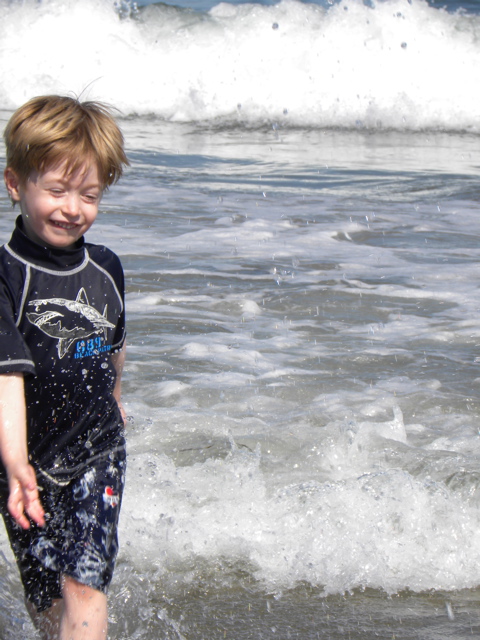 But now I must get back to knitting. After all, I have a whole lot of yarn to get through…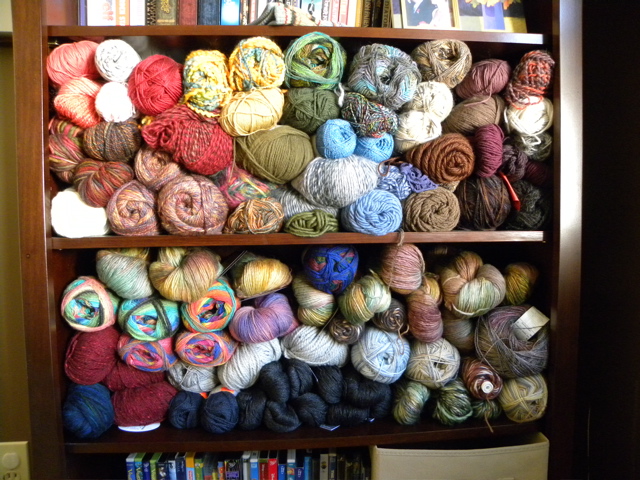 Happiness.