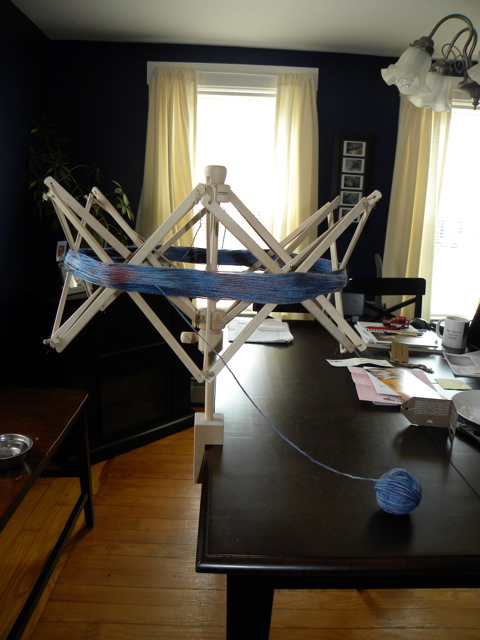 And it was FREE! Yup. You see, every single thing we buy, we charge on one card. It is the only credit card we have. I pay it off once a month, sometimes twice if I have the money, so I never carry a balance. For every purchase, we get points. For every 5000 points we get a $50 gift card. So this time we got an Amazon.com gift card and I ordered this beauty. Much of the yarn I get is in hanks, and it takes me hours to wind them up with the hank around my knees, and it hurts my back and gets tangled up and there's lots of anger involved. But this I did today for the first time, and it was like having someone hold the yarn for me, and it didn't tangle. It only took me about 30 minutes to wind my first ball of yarn on it! I'm in love. (And the yarn was quite beautiful too….a Christmas gift from my sister.)
And now for something Un-knitting related: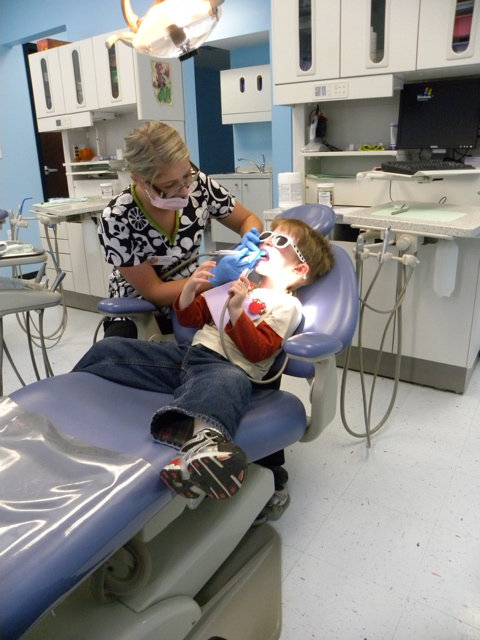 My cutie had his very first dentist visit this week. He had a great time. The place was amazing, just for kids. It makes me jealous. When I was little I went to my parents dentist. This was way before the time of wearing sterile gloves or anything, and all I remember is hairy fingers in my mouth. And it was never fun.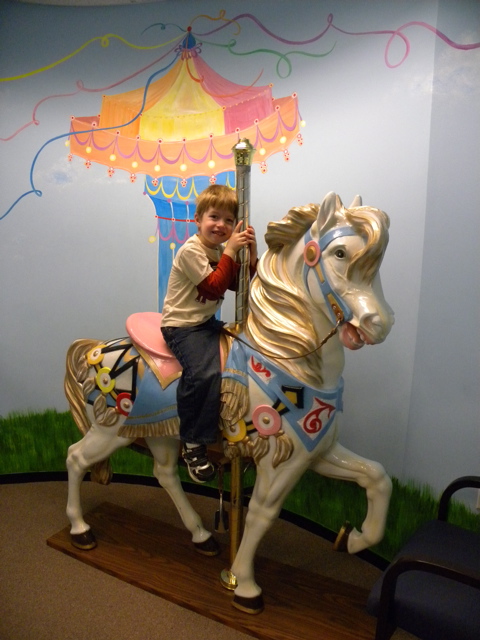 Not like this.