I just started a new shawl a couple days ago.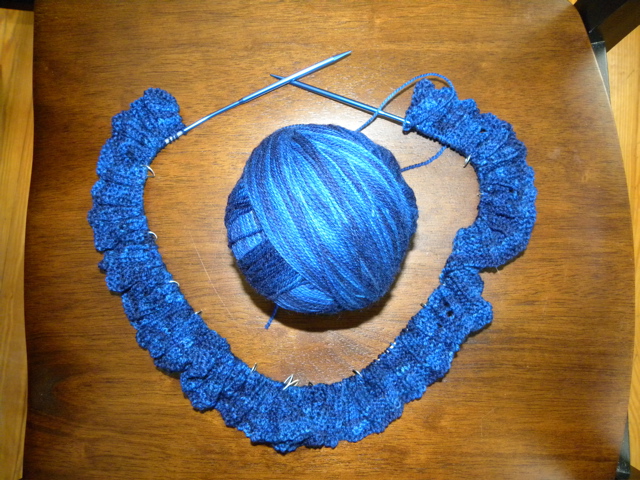 It's called Batik by Kitman Figueroa. Her shawls are absolutely gorgeous. It wasn't easy deciding which one to make. I'm now on Row 16. Only 134 rows to go!
The yarn is a skein I bought from Light Brown Hare. She supplied me with 3 of the most beautiful skeins of yarn I've ever seen. I will have to take a picture of the other 2 and post them to show you. I know you're excited.
Anyway, I have so much to post about, however work's been busy and my mom was staying with me for a week and my cat died and I had 4 birthday parties to take my son to and therefore……well, I just didn't have the time to tell about any of it.
But I will.
Maybe tomorrow.
Maybe.