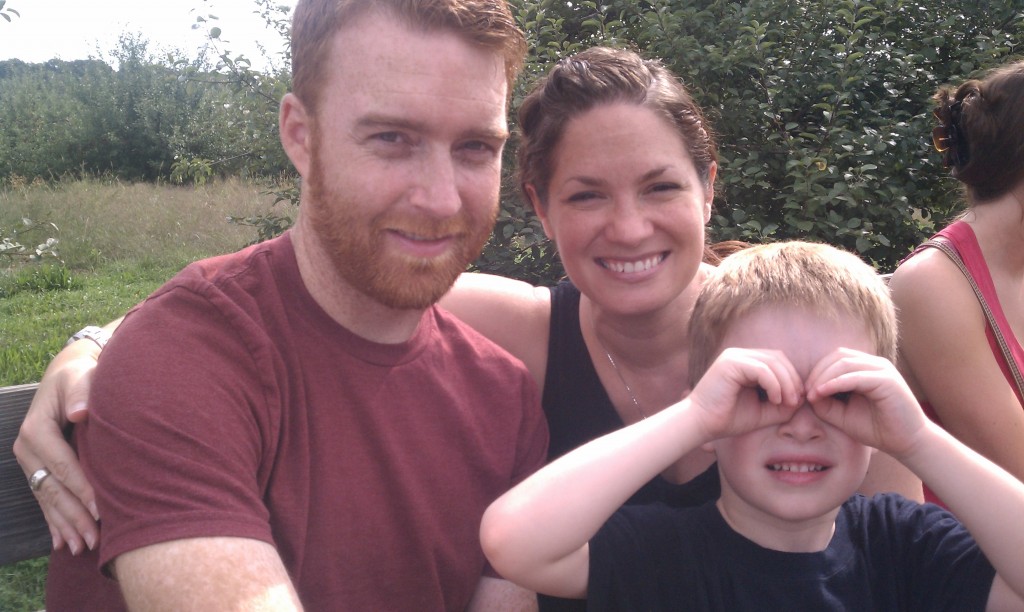 Ok, the picture has nothing to do with anything, but this was us applepicking this weekend.
And here is the picture of Evan in his new hat, as promised.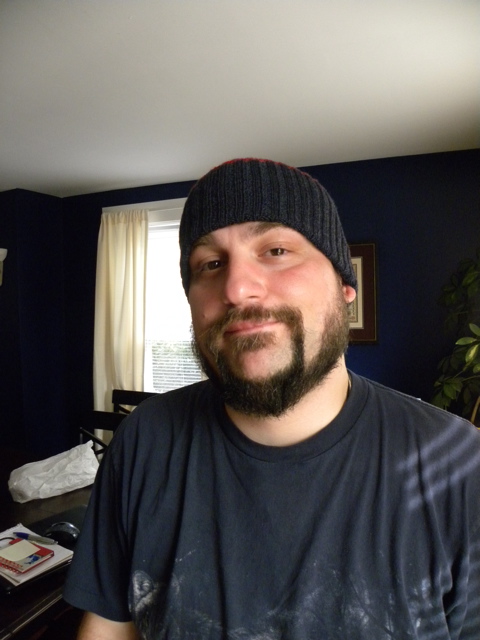 So anyways, I'm getting really excited about a new endeavor. I've decided to dye yarn! I've taken out some books from the library and ordered one from Amazon. I'm taking notes and watching videos and after searching some garage sales this weekend for some equipment I'm going to need, I'm going to give it a try. My sister and I even signed up for a class in November. I'll get some practice in and see how I do, and then, if all goes well, I'm going to try to start my own Etsy shop to sell it. I soooo want to do this successfully. It would be a dream come true. Are you all excited with me?