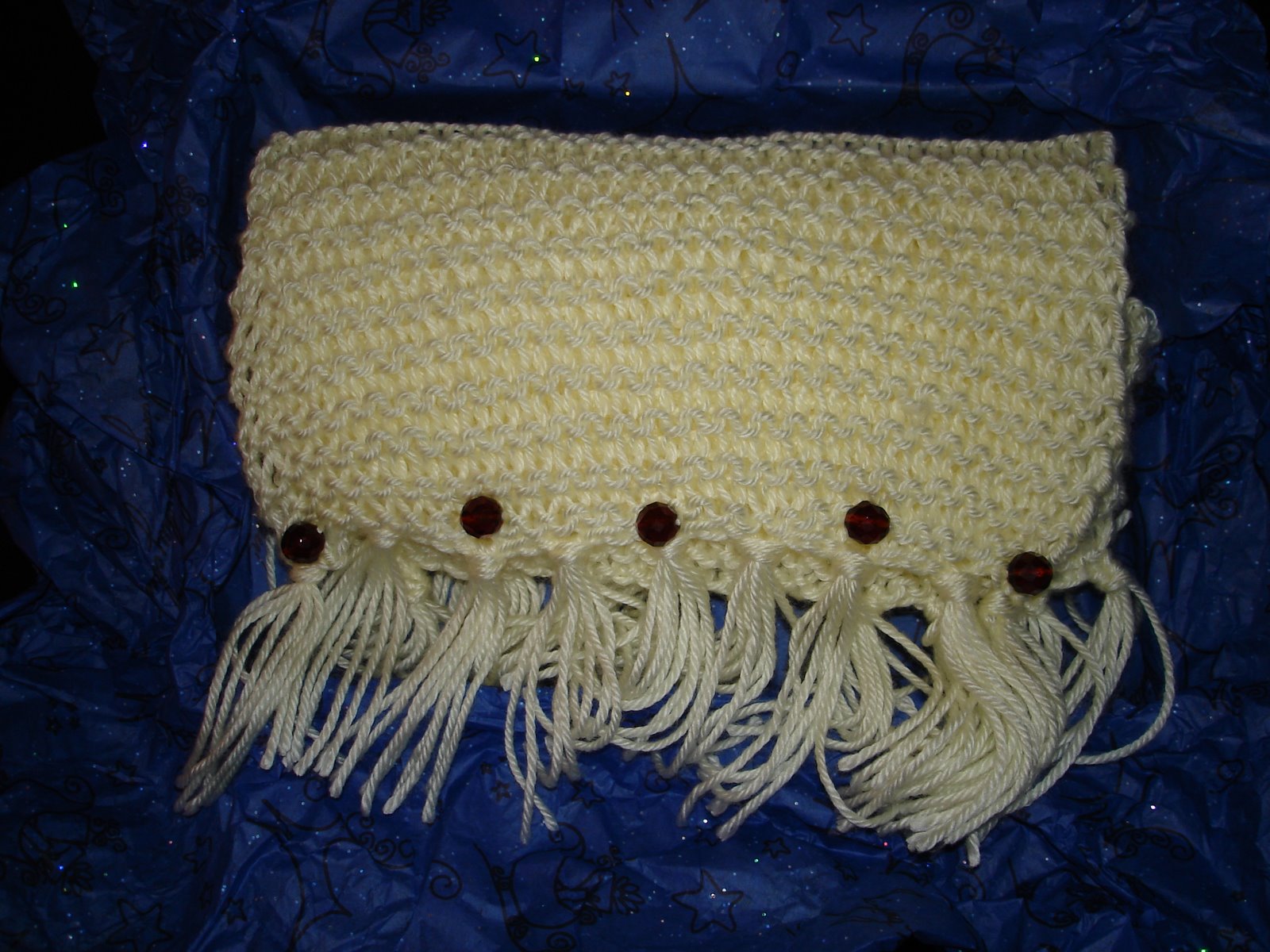 It was just a garter stitch scarf that i was so proud of i adorned it with beads along the bottom. It's not particularly warm seeing as how i used size 13 needles on it and it's very "lacy" as a result.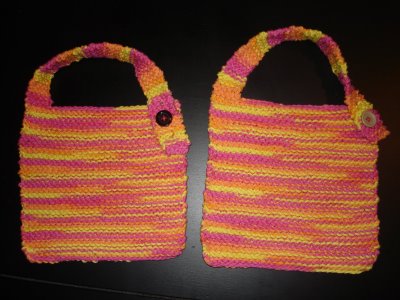 Next i tackled a couple of bibs for a baby shower gift. They too were just garter stitch….super easy pattern i found online.
                                                               Then came a blue bib for Little Boo's friend, Cooper. This one came out better and was so soft…i can't remember what yarn i used though.