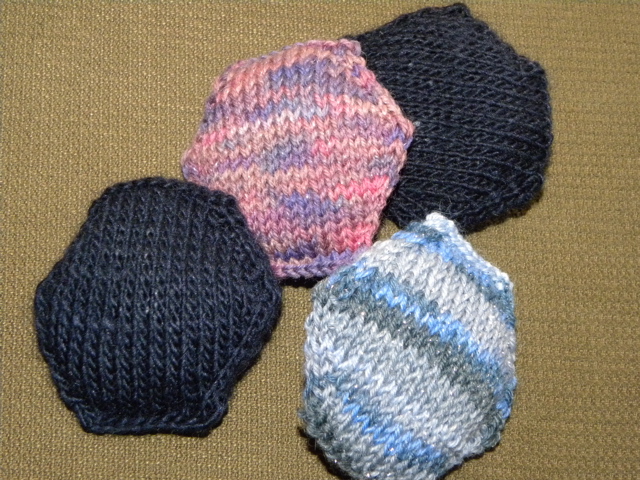 Here's a quick Saturday morning update. I've only made 4 hexipuffs so far for the BeeKeeper's quilt. They're quite adorable, and I really need to be more disciplined and try to make at least one a day, or this quilt may take 20 years to finish! Each one takes me about an hour, although I think I'm getting faster. My friend Maiya came to visit last weekend and she fell in love with the quilt and she's now going to make it too. And the best part about that is she bought 2 skeins of my yarn (Atlantic and Pacific) and she ordered 2 more from me which I have to start dyeing today (she wanted two different yellows, and I sold my only yellow skein.) That makes 6 skeins sold so far!!
The second project I'm knitting is another Gaptastic cowl for my friend's wife.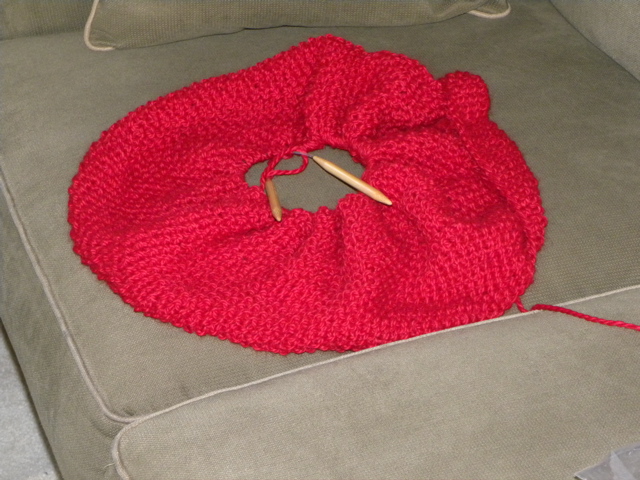 He asked for one in red to give to her for Valentine's day. What a perfect gift! (It's my second commissioned project!)  I went to the local yarn store to buy the yarn and I picked out Baby Alpaca. She won't be able to wash it very easily, as Baby Alpaca has to be VERY gently washed by hand and air dried, but Alpaca is not itchy, and warmer than wool, and it feels like heaven! It's so luxurious! I'm falling in love with Baby Alpaca, and I bought 4 skeins of it to dye. The problem is, I kinda want to keep it instead of selling it. Anyway, I'm more than 2/3rds done with it and it should be completed within a couple more days.
That's all for now folks! It's a snowy morning, and I should really get off this computer and take a shower and start dyeing a yellow skein of yarn. I will leave you with a picture of two cuties, because blogs are more fun with pictures. Here's Emmet and his buddy Cooper at the Seacoast Science Center last weekend.
Have a great day everyone!