It's been way too long. I haven't posted anything since October 7th. And now I don't know where to start. Do I backtrack and tell you a whole bunch of stuff you missed? That is such an overwhelming thought… and that's why I haven't posted anything. And the longer I wait, the more I have to report on! It's a mad cycle, and if I don't post something soon, I might just give up altogether….and then my sister would KILL me!
Hmmm…so remember when I was going nuts trying to dye up enough yarn over the summer for the two fairs I was doing in the Fall? Well, I managed to dye up somewhere between 150-200 skeins. My booth was lovely….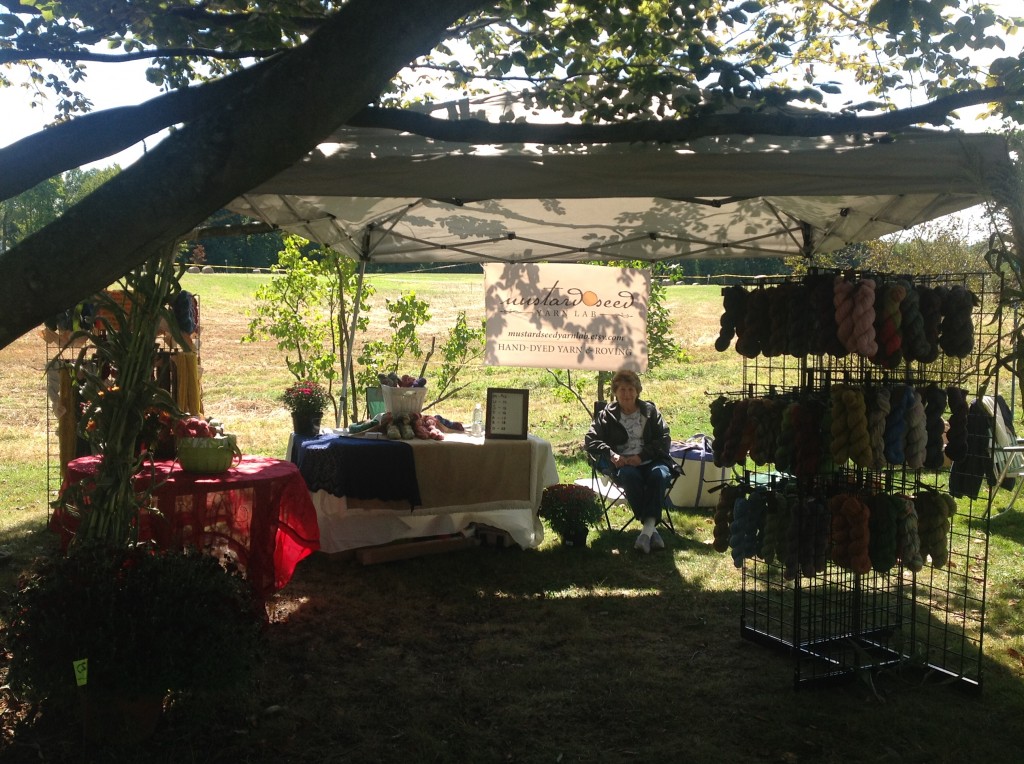 ….but I only sold a couple skeins. Between the cost of the booth fee and the money spent on everything I needed to beautify my booth, I lost money. The same thing happened with my second fair….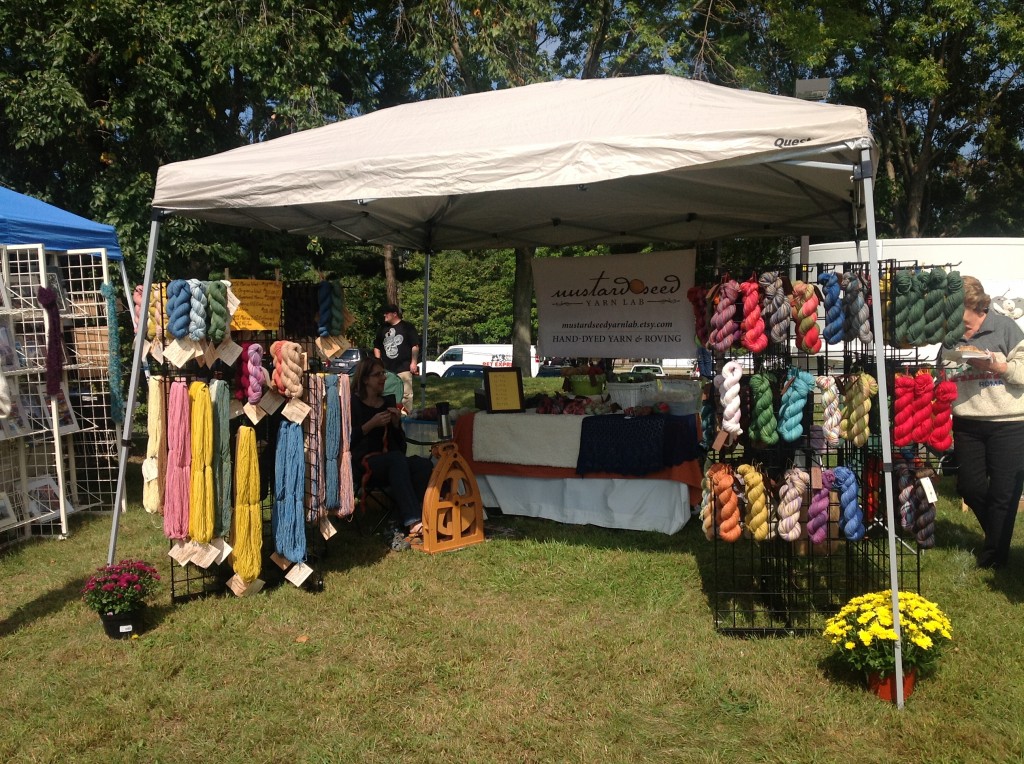 …that's my yarn on the right, and my sister's yarn on the left. She shared each booth with me. I only sold a couple of skeins during the second fair too, leading me to believe that fairs are just not the venue to sell hand-dyed yarn. Not these types of fairs anyways.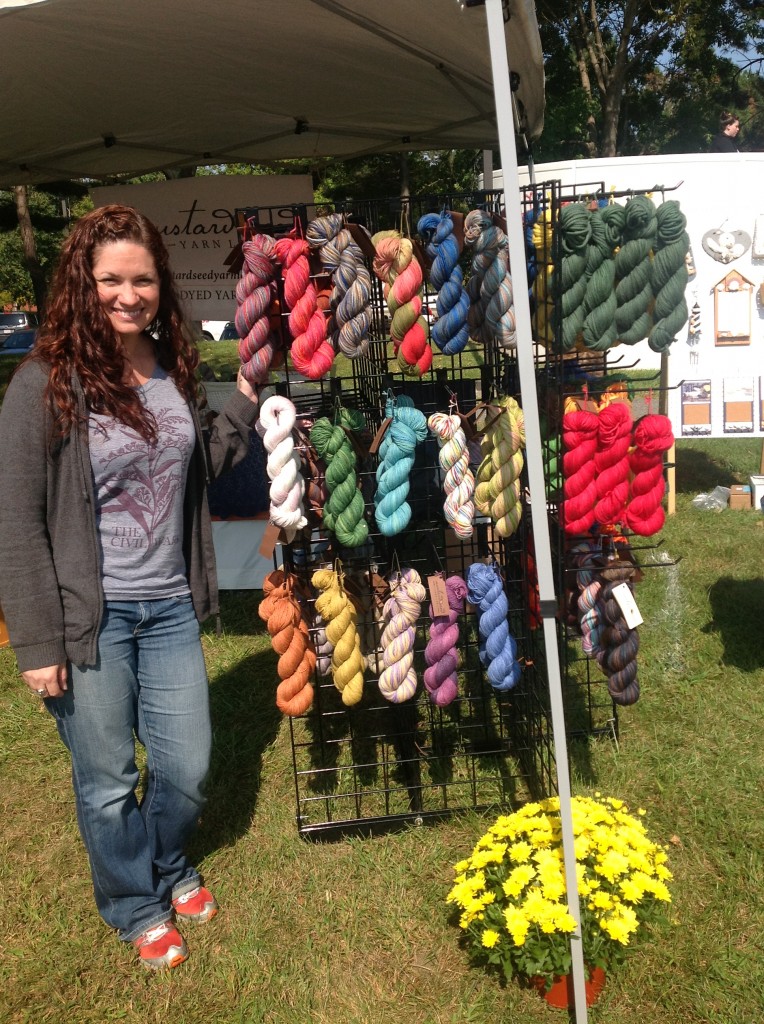 It was a lot of fun though. My mom was there hanging out with us and making friends left and right. My friend Vicki was there showing off her spinning skills and keeping the crowds entertained. And it was all a good experience…one that taught me that selling on Etsy makes way more sense for me than trying to sell in a fair.
So there's a little catch-up for ya. I think I'll stop here and just do a little bit each upcoming post so as not to drown myself. Plus, I'm reading a really good book I can barely put down, and I'm itching to get in my jammies and go to bed and read. I highly recommend The Kitchen House by Kathleen Grissom.
Goodnight everyone.  🙂