Fun! Do you see the sparkles?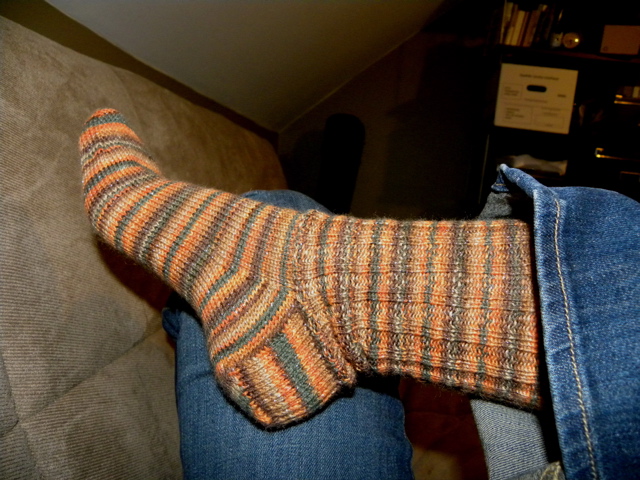 My sister spoils me. She has a yarn addiction, and when she's not buying yarn for herself, she's buying yarn for me. These fun socks are made from one of the Berroco skeins she bought for me last year. I now have more yarn than I can knit into things and she's still going, starting me a collection of yarn for next year for my Christmas present. She makes me pick out a pattern for each month, and then buys all the yarn I'll need for that pattern. I'll tell you what, it's very motivating. I have to knit like the wind now to clear out as much of my stash as I can, making room for the incoming.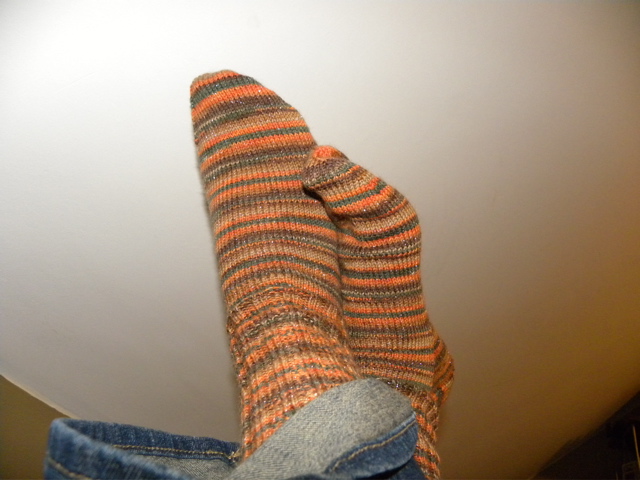 I am so spoiled. And excited.