Ok, this never happens to me. I play a scratch ticket every so often and I lose. I enter raffles and I never win. I enter contests only to never hear back from anyone congratulating me. But THIS time, this time I WON!
One of my very favorite yarn makers had a contest to win a skein of her special new laceweight yarn, and I entered….twice. Once on her blog and once on her Ravelry page. And people, I WON! (Well, she picked 2 winners, and I was one of them.)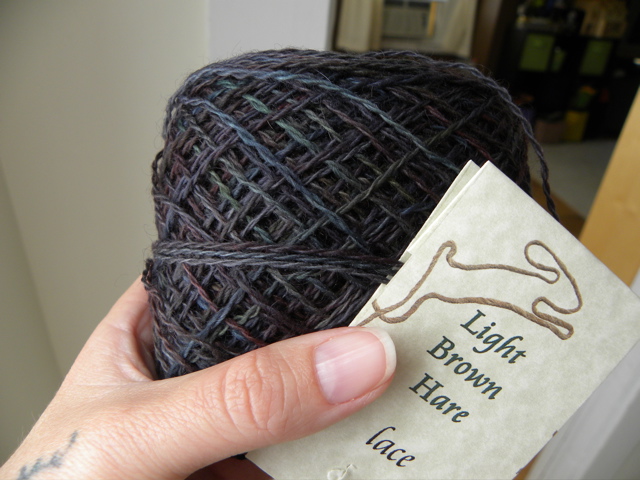 The yarn is from Light Brown Hare and the colorway is After Dark. And that's exactly the perfect name for it, as looks like a hundred colors mixed together and viewed at night. The picture does not do it justice. And it's so soft! 52% kid mohair and 48% superfine merino. It's about 450 yards….maybe a cowl? Socks? It has to be something special. If you're interested in seeing some gorgeous yarn, visit her Etsy shop…. www.lightbrownhare.etsy.com ….I now have 4 skeins of her yarn and they're some of my favorite skeins. I made my Batik shawl with one of her skeins.
Maybe it's time I go buy another scratch ticket.