Remember this yarn from my last post? The one I said I fixed?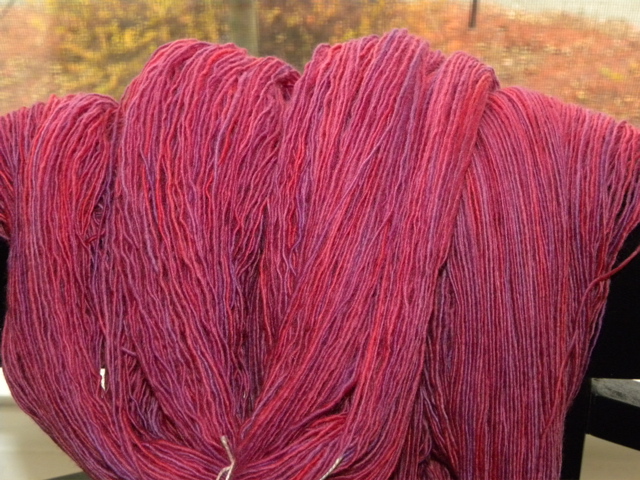 Well, this was waaaay too much pink for me. So I tied off 4 equal portions and re-dipped it in black….and got the yarn on the right, below.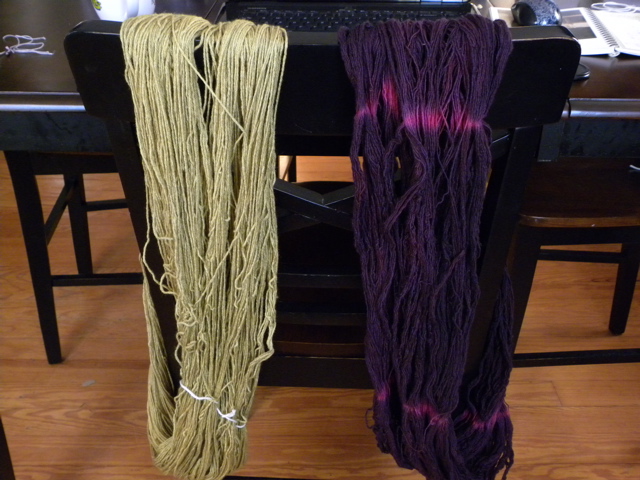 I like it! And the black ended up being a dark purple. It will make a stunning shawl. I think knitted up it may actually have a tweed effect, but we'll see.  And I actually love the yarn to the left of it as well…on my computer screen it is looking a bit washed out, but the color is like chartreuse. It's a lovely wool/silk blend that will go into my store, as soon as I get it started. I couldn't wait to see what the dark one would look like wound into a cake, so here it is!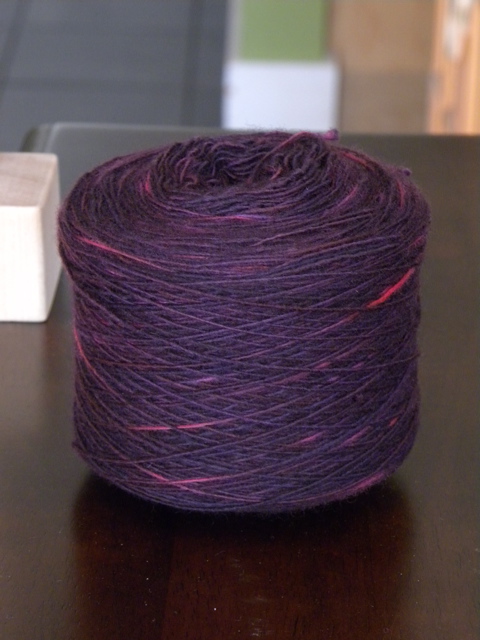 I'm going to have to start researching what shawl pattern might look best with this.