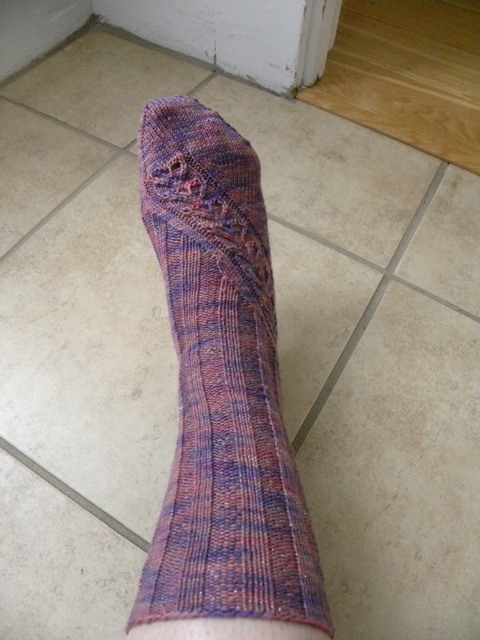 After many mistakes, and lots of tinking back, and lots of mistakes just left in there, the first sock is done.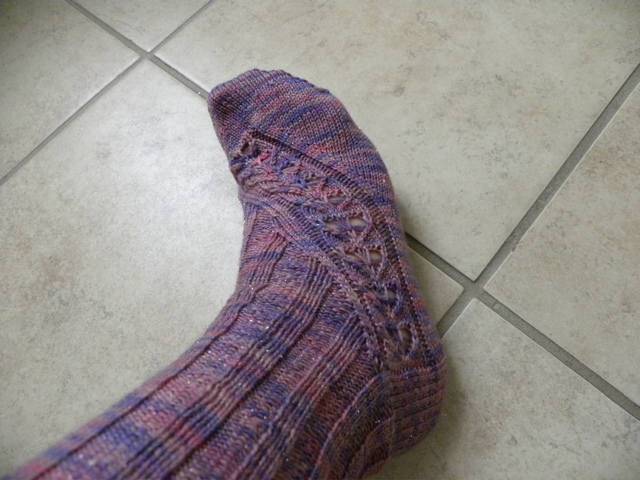 Now that I've got the first one under my belt, I think the second should be no problem. These will be this year's Christmas gift for my little sister. She picked out the pattern and it's actually a fun one.
It's hard to believe July is close to being over… I still feel like summer just started! Emmet's been getting friendly with the wildlife in the backyard.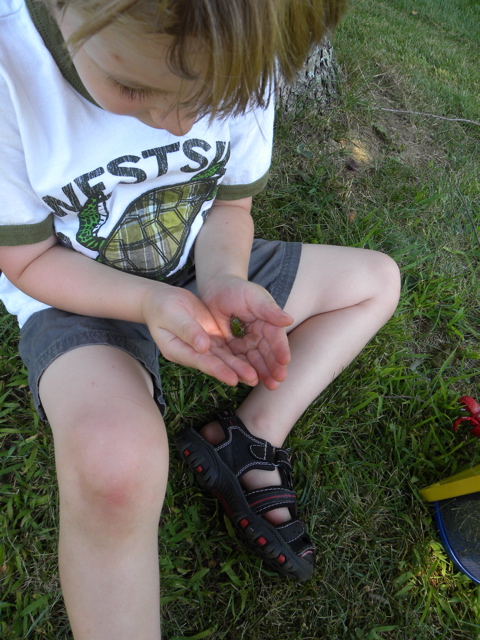 He found 2 of these tiny guys while I was mowing the lawn. He saved their little lives.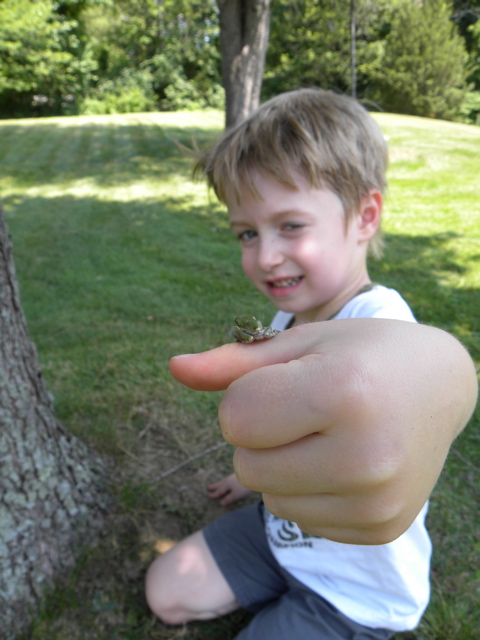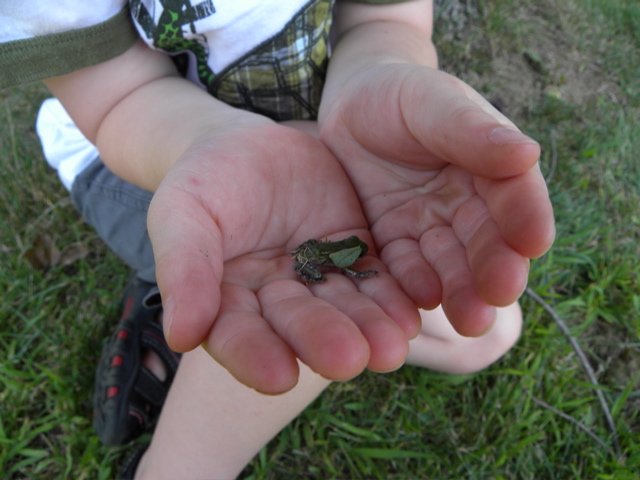 So I'm feeling like Christmas will be here before I know it. And this year I am determined to have the presents knitted BEFORE Christmas. I've done the calculations, and I believe it's possible. I have 7 gifts to finish before December. I mapped them out on my calendar, and I have a plan in progress. Hopefully I can finish the second Kai-Mei sock within 2 weeks. I'll keep you posted!