I know I've said in previous posts how much I love the Sockhead Hat. Well, there is another hat that I've made 4 times now and I'd still make 4 more times. It's called the Amanda Hat.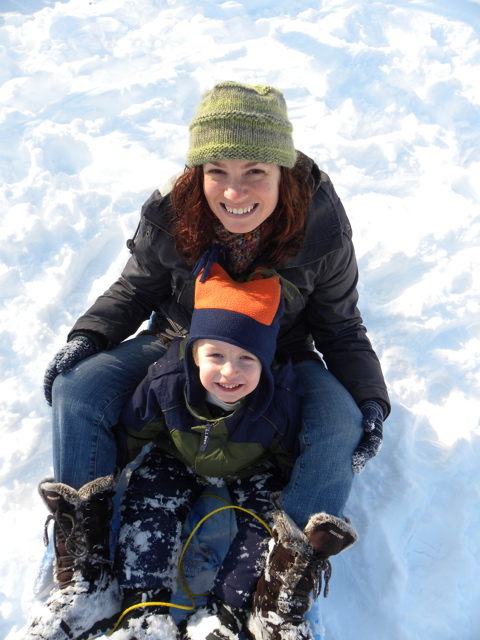 Not only is it as fun to make as the Sockhead Hat, but it looks better on me. Above is the green version I made for myself last year and wore for 2 winters now. My version is different from the actual pattern. The Lace Background Pattern they used, well….I can't figure it out. I'm not too proud to admit when I'm beat. It's not like I didn't try it over and over…but I just couldn't figure it out, lost all patience, and substituted stockinette stitches instead. It makes the hat soooo fast to knit and I think it looks great, if not just as good.
I decided to knit one for my lovely niece Gloria. But when I was finished, it fit this cutie: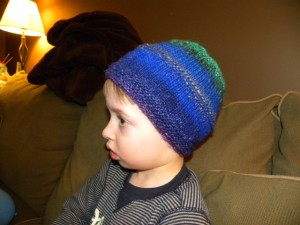 So I let Emmet keep the hat, and started a new hat for Gloria, which I'll leave to another post. I just love the shaping that happens in this simple pattern…made even more simple by skipping the lace background pattern.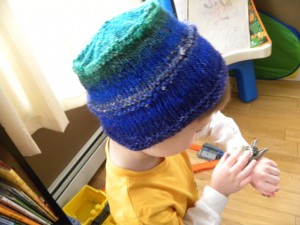 Then my mom suddenly started knitting again, after many many years of not knitting. She made this beautiful scarf and sent it to me along with the extra skein of Noro yarn she had left over.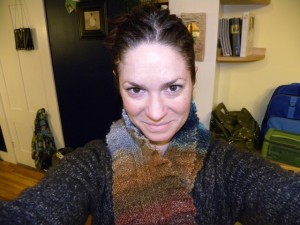 So I took the extra skein and knit up another Amanda Hat to go with it!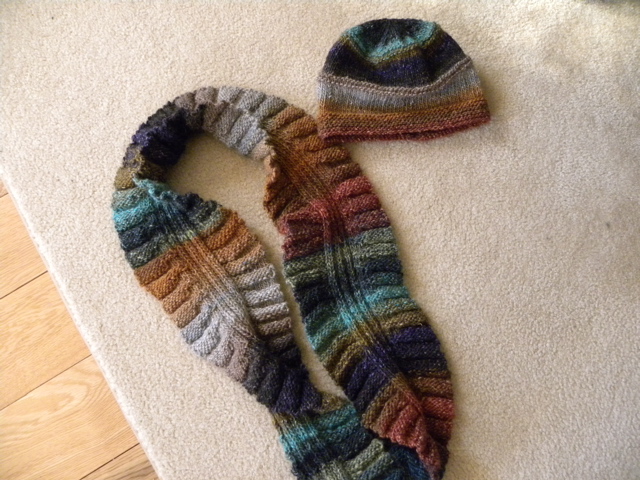 Soon I will post progress pictures of the works in progress I have going at the moment. Li's socks are actually almost finished…they were supposed to be her Christmas present…for this PAST Christmas. Sigh…I never claimed to be a fast knitter.