Howdy everyone! Wanna see something soooo cool? Remember this?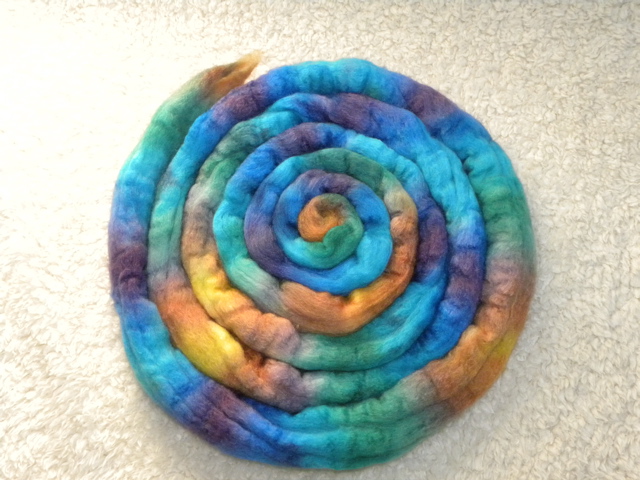 This was the third roving I dyed. It's a Merino and Silk mix and it was named Age of Aquarium, (a great name suggestion by Breida with a B). Well, one of the knitting/spinning geniuses I knit with on Sunday night, Deb, bought it from me and spun it into gorgeous yarn.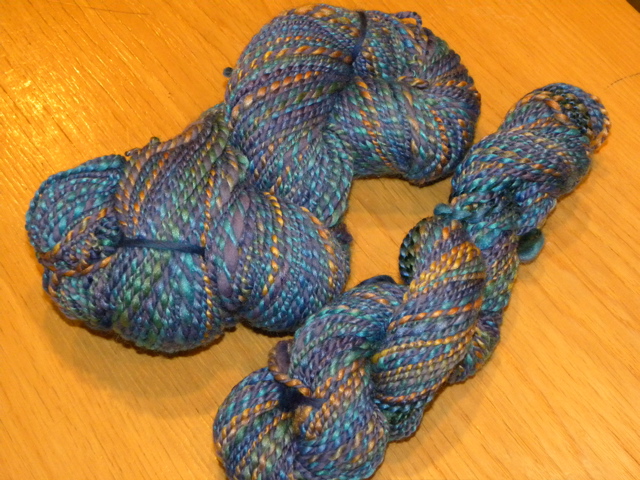 Isn't that COOL!!?? I'm in love with it!
You too could spin yarn as lovely as this! Just go to my shop and buy some and spin it! See? Isn't that easy? (Ok, maybe right at the moment is not the right time to be pushing roving sales, as I only have one left in the shop right now as I type this, but there are more coming soon. I promise! And the one that IS there is super fun.)