Emmet's birthday was a success. The house got cleaned, the yard was mowed, the rain held off and lots of Emmet's friends were able to come. It seemed like everyone had a good time.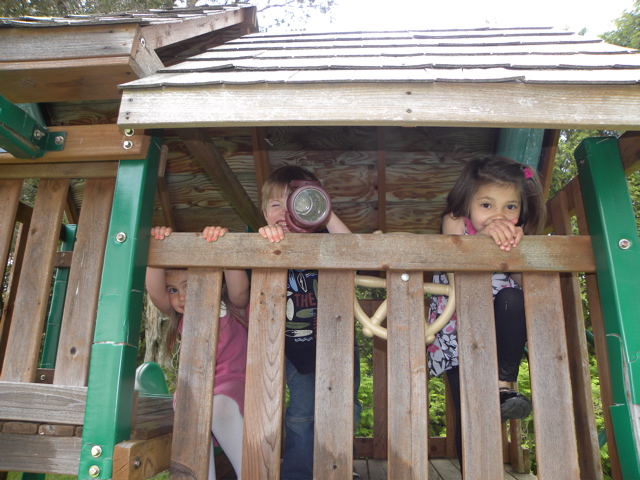 There was ice cream cake~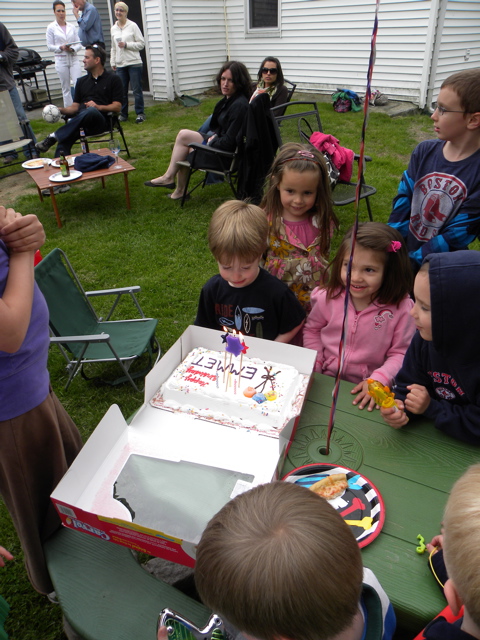 And there was an extra special present that all the other kids seemed to like more than Emmet~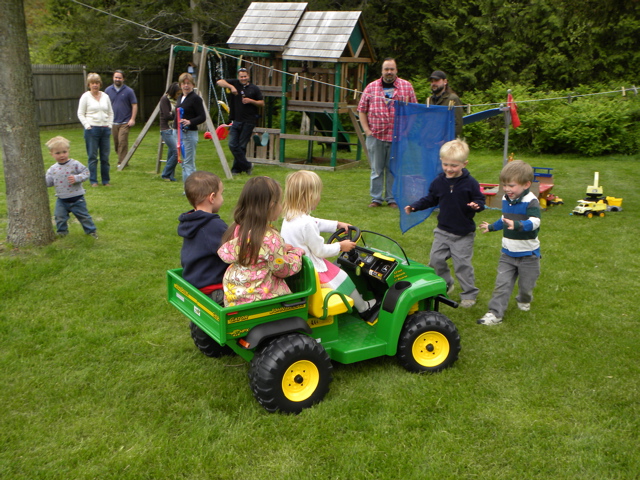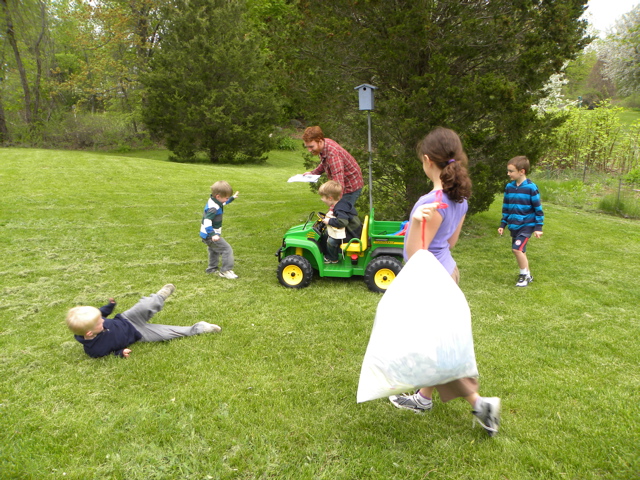 And just good times seeing his best buddy again~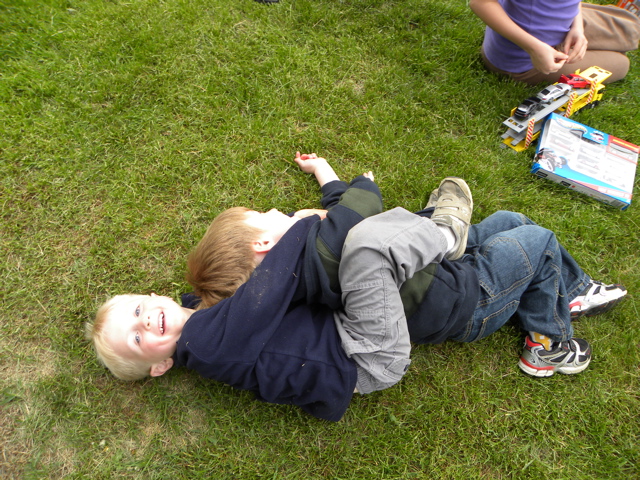 Then the next day we woke up bright and early and went to another friend's birthday party. This one was at a wildlife reserve.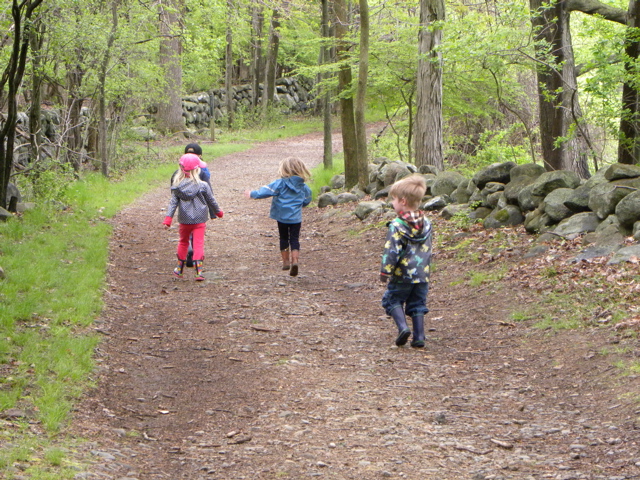 The kids were educated about the smaller wildlife (bugs and frogs and turtles) ~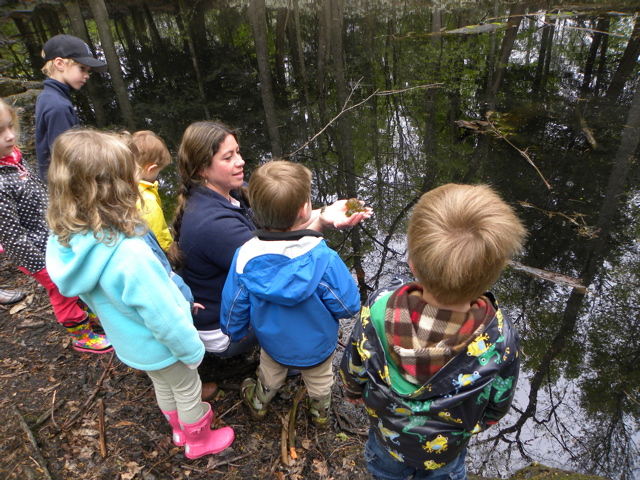 and they got to muck around in the water catching bugs with strainers~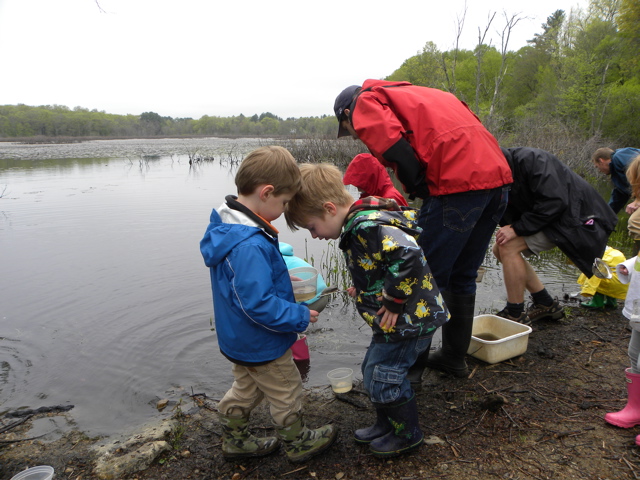 It was a great time had by all, and the rain held off the entire time! Back at the main house, we had pizza and cake for the birthday boy, Cooper~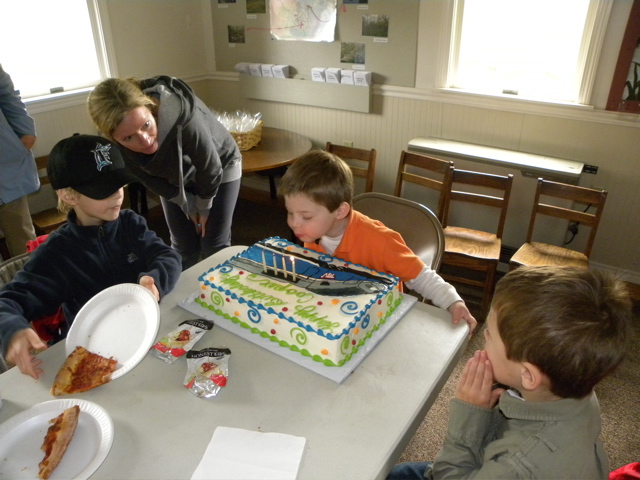 THEN…..I raced Emmet home, gave him a bath and we both got very dressed up and ready to go meet Daddy over at cousin William's christening party~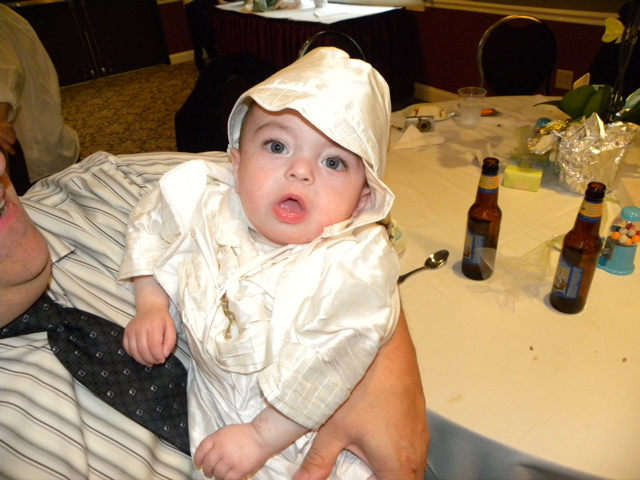 How gorgeous is this child?? And Emmet got to play a cut throat game of musical chairs~
Do you see the money all over the floor? Yep, it was a Greek celebration with lots of people dancing around in a circle and throwing money around. The food was fabulous!
So now you see, my friends, why not a lot of knitting has been going on. But I think I'm back on track now. I just started a Mystery Shawl from WendyKnits. It's my very first Knit Along. My sister is also making the shawl. We thought it would be fun to do together!  I'll take pictures soon and post them when I'm done with the first chart. Right now it doesn't look like much.