Anyone getting excited for Valentine's Day? I am.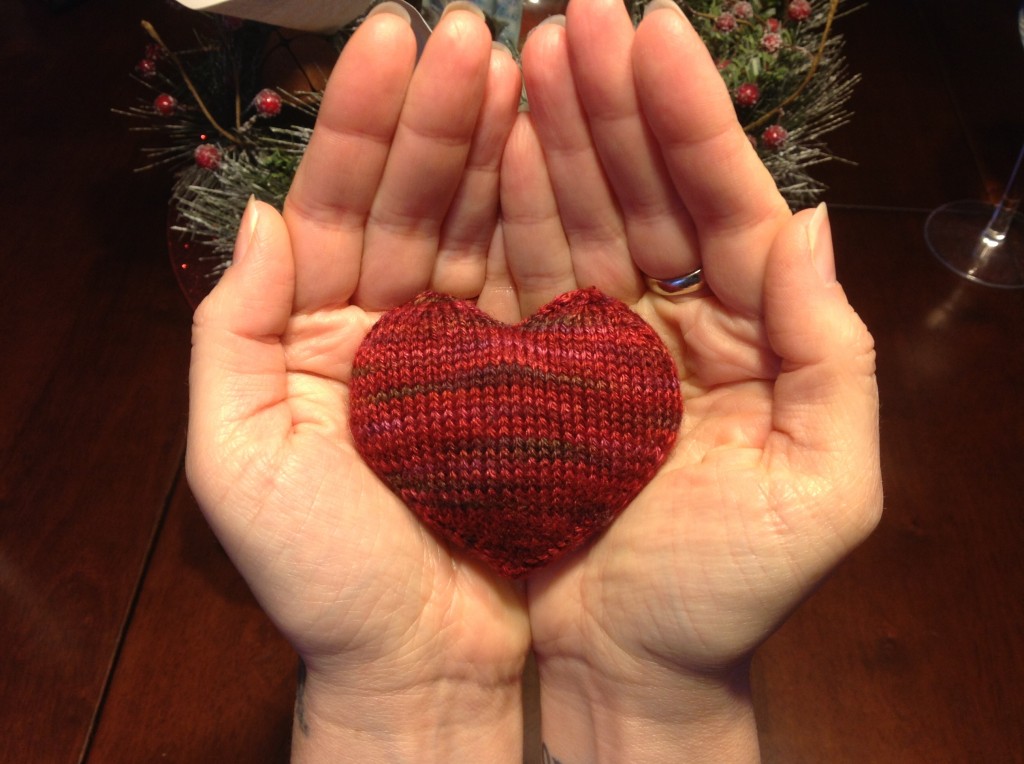 1.) I made this little stuffed heart from this free pattern on Ravelry. It's called My Whole Heart. It was fun and quick and now I'm addicted. I made another today but with bigger needles and thicker yarn. I'll take a picture of that other one soon and post it to my FaceBook page.
2.) Remember the scarf I was working on for what seemed like forever? Ta Da!!!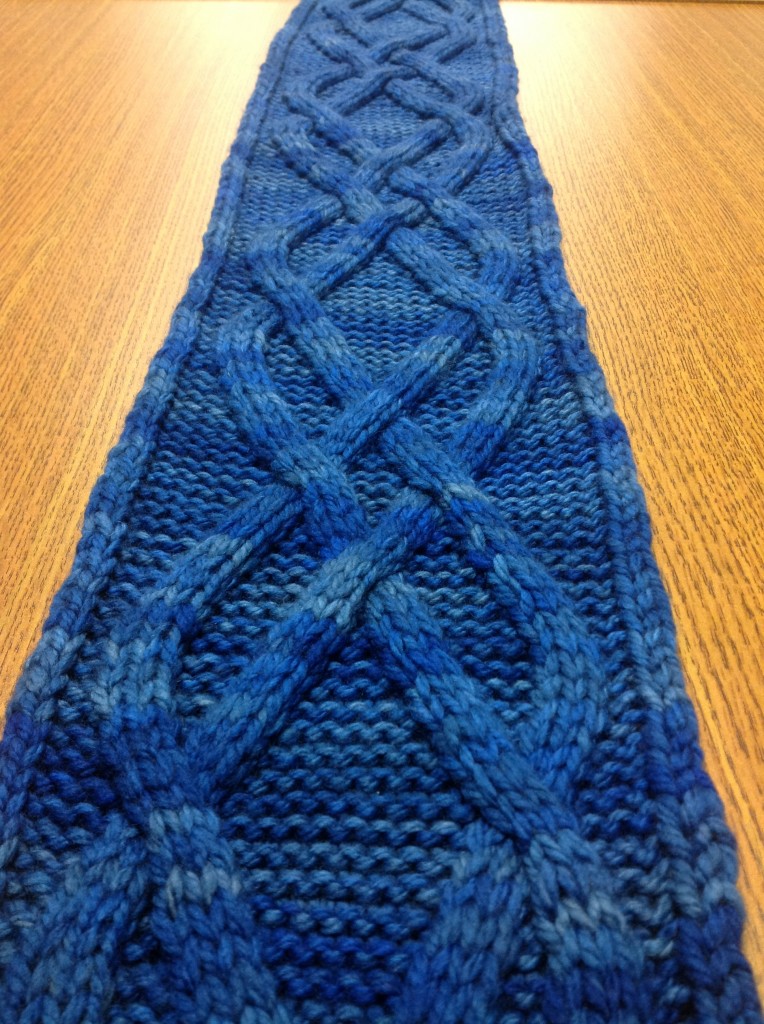 This is Mustard Seed Yarn Lab superwash wool in bulky….named Triton. I only have one skein left and I'm unsure of whether to keep it or put it up in my shop. Hmmm…
And the proud recipient: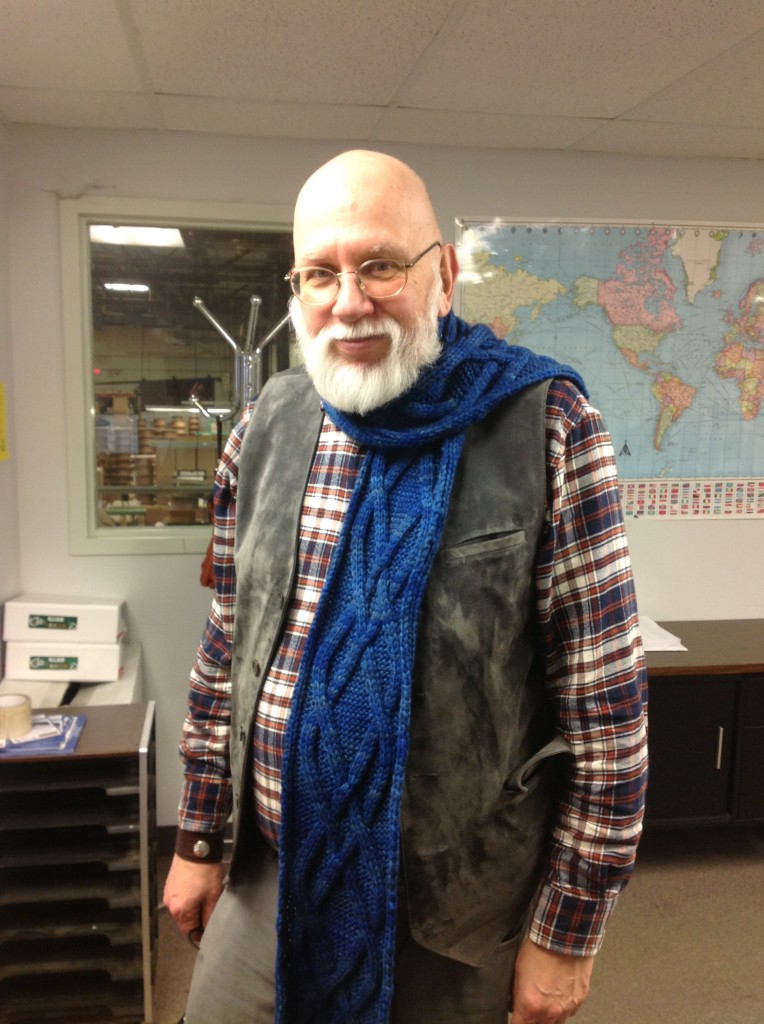 I think it looks like it was made for him. Ha! Mr. Stich patiently waited a very long time for his scarf, and the day I gave it to him was a freakish 60 degrees.  Thankfully, the weather soon got back to normal (aka: freezing) so he was able to wear it the next day.
3.) I sell some of my hand dyed roving in a great yarn shop in Newburyport, MA…. A Loom with a View. Quite a while ago, a very nice woman named Helene contacted me to let me know she had bought some of my roving there and she had showed me a picture of the roving after she had spun it. I had called this colorway Emmet.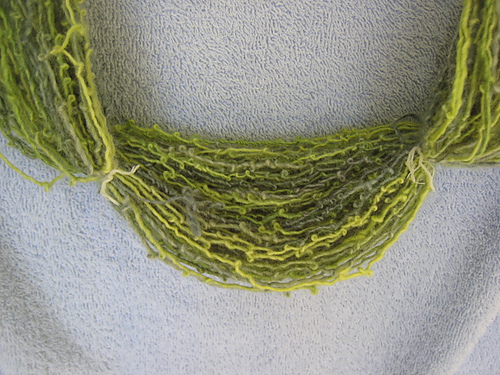 Then she turned it into this!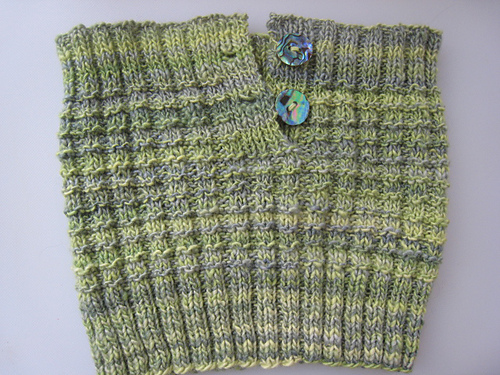 This is the Thermis Cowl.  Is there anything cooler than seeing roving turn into yarn turn into something beautiful? And I love those buttons, too.
4.) Marisa from CA bought my yarn called North Woods and she made this: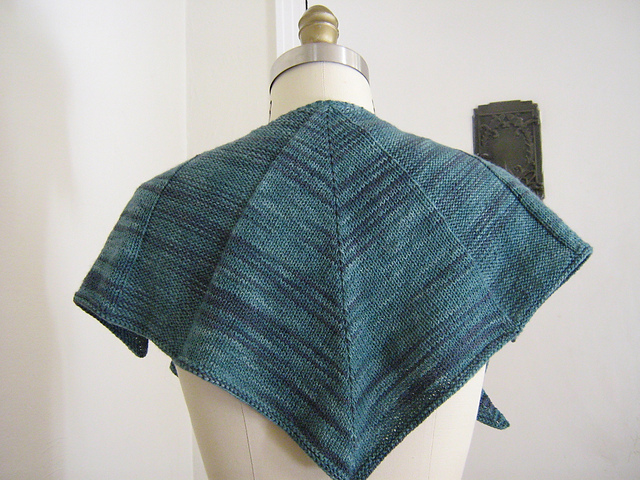 Wow. Right?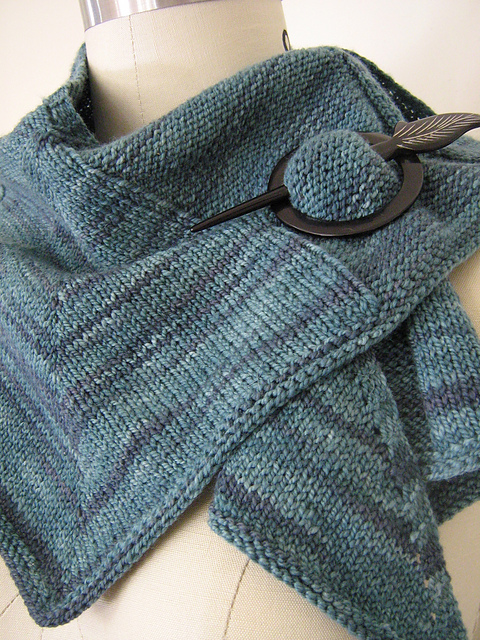 It's like looking at knitter's porn. Seriously.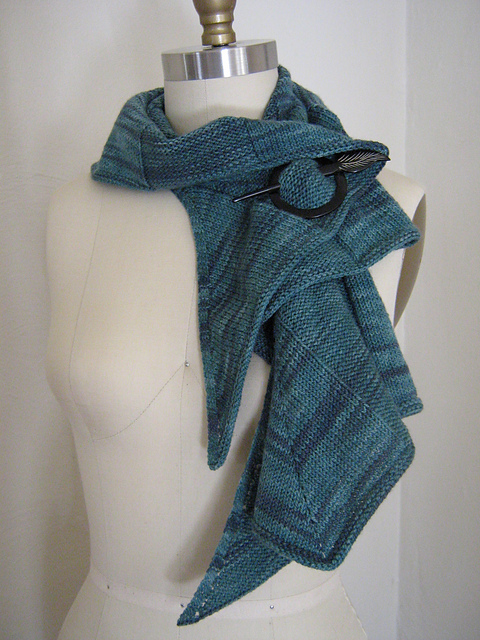 This shawl is called Pogona, by Stephen West.  I soon realized that Marisa is quite the knitter. She has more of her lovely projects on her blog: Fat Button Girl. And she has bought another skein of my yarn so maybe at some point I'll have another Fat Button Girl creation to show off.  🙂
Well, it's late and I'm signing off now. My book and my bed await me. A big thank you to Helene and Marisa for sharing with me!
Good night all!