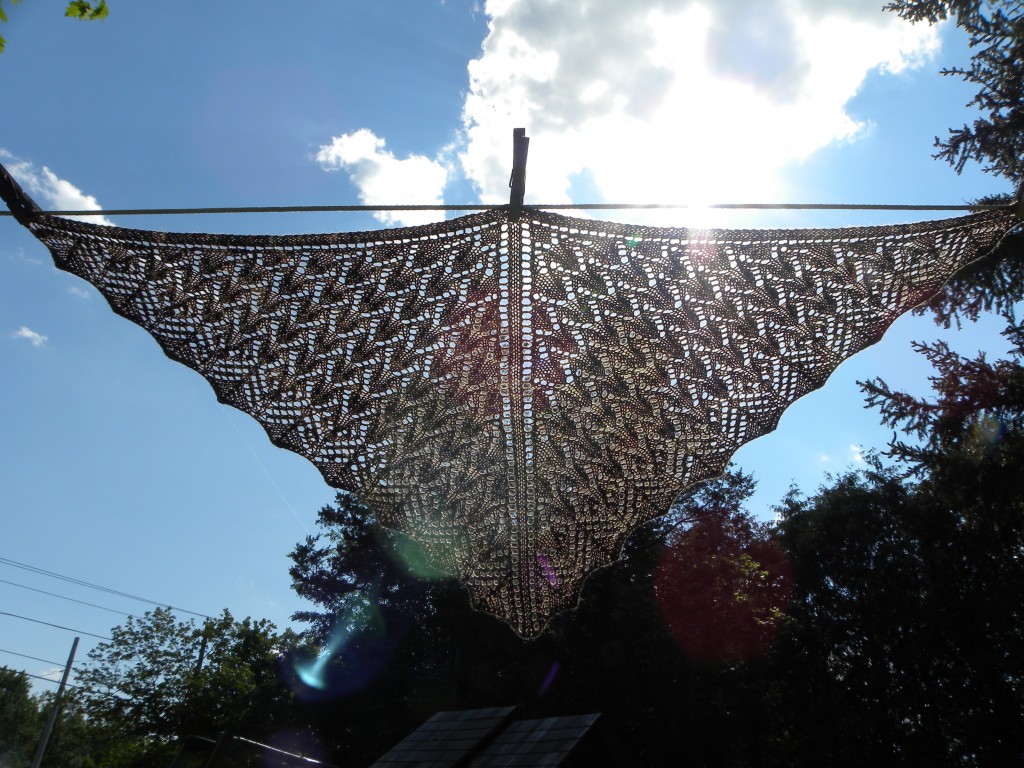 So I came home from a weekend away and the shawl was dry and ready to be….worn? What the heck does one do with a shawlette? It's quite pretty, yes. But practical? I think not.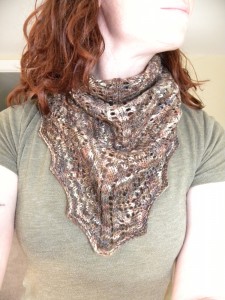 I'm sure it's partly my fault it's so small. I was worried I wouldn't have enough yarn to finish it so not only did I make the shawlette instead of the shawl, but I used needles that were smaller than the required needle size.
It would be a great shawl for a tiny person….like, say, a 4 year old.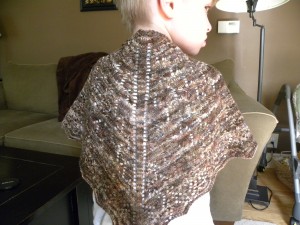 But it was a lot of fun to make, and now I have a hankerin' to make another shawl…a big one this time. And actually, I know a very stylish lady who wears fancy pretty scarfy things like this all the time and I think it would make a perfect gift for her.
But I'll hang on to it just a tiny while longer, long enough to show to my mom when she comes to visit me from Florida this week, and my sister who I will get to see next week.