Ok, so it wasn't a total surprise. My sister figured out the surprise was for her BUT she didn't know exactly what it was. And what it was, my friends, was the Vernal Equinox Shawl and the free pattern can be found here.
As you will see in this picture, I tried blocking it with 2 different edgings, to see which I preferred. One side has the pointy edging, and the other has the more scalloped edging.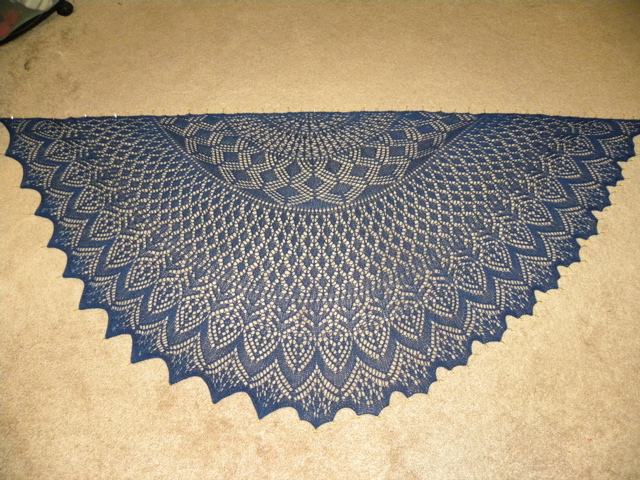 I decided I liked the scalloped edging best, so I reblocked the pointy side. Oh, and I chose to knit the edging with 3 or 4 rows of garter stitch. Most people on Ravelry seemed to use the crochet edging…but I can't crochet, and I think I like the look of mine better anyways. Below you can see it with a 4 year old cutie beside it. That gives you a good idea of the size.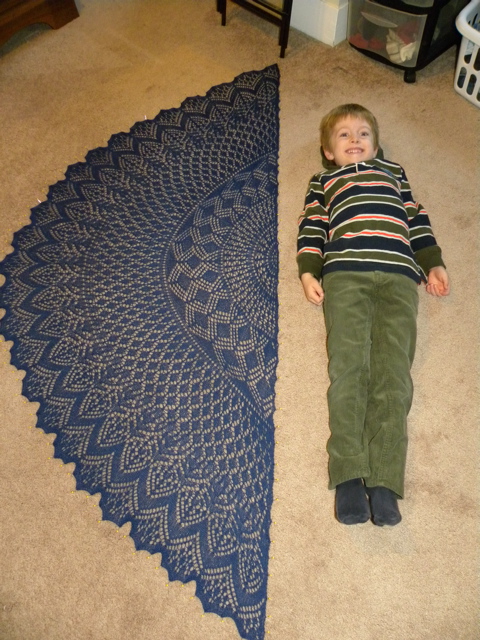 I started the shawl in August and I finished it a few days ago, but I didn't work on it every day…in fact, there were whole weeks I didn't touch it.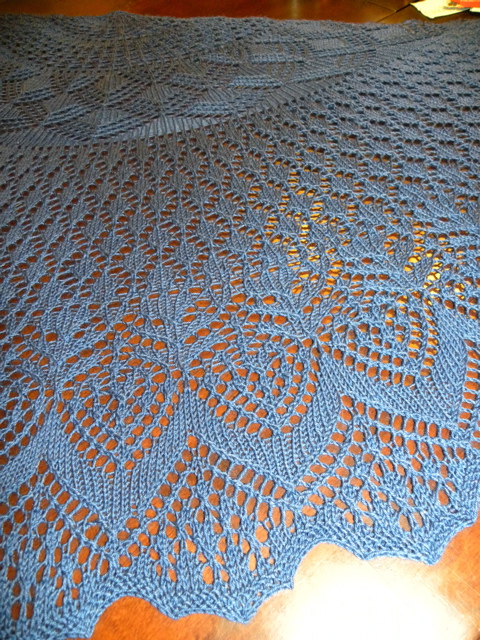 I used Cascade Yarns Heritage Silk…which was a wool and silk blend. The yarn was very nice to work with and had a nice drape and feel to it. I'd definitely consider using it again.
I gave the shawl to Shelly on Saturday, when I traveled to NY to take a dye class with her. It's her Christmas gift, but in this family, none of us can ever wait so Christmas gifts often come early. I took pictures of her in the shawl, but her pictures came out way better than mine, so I'm stealing hers to show you.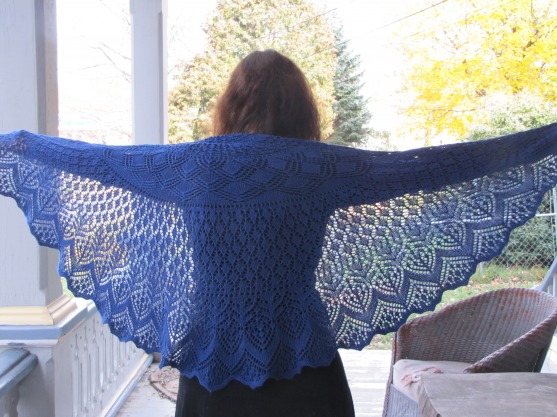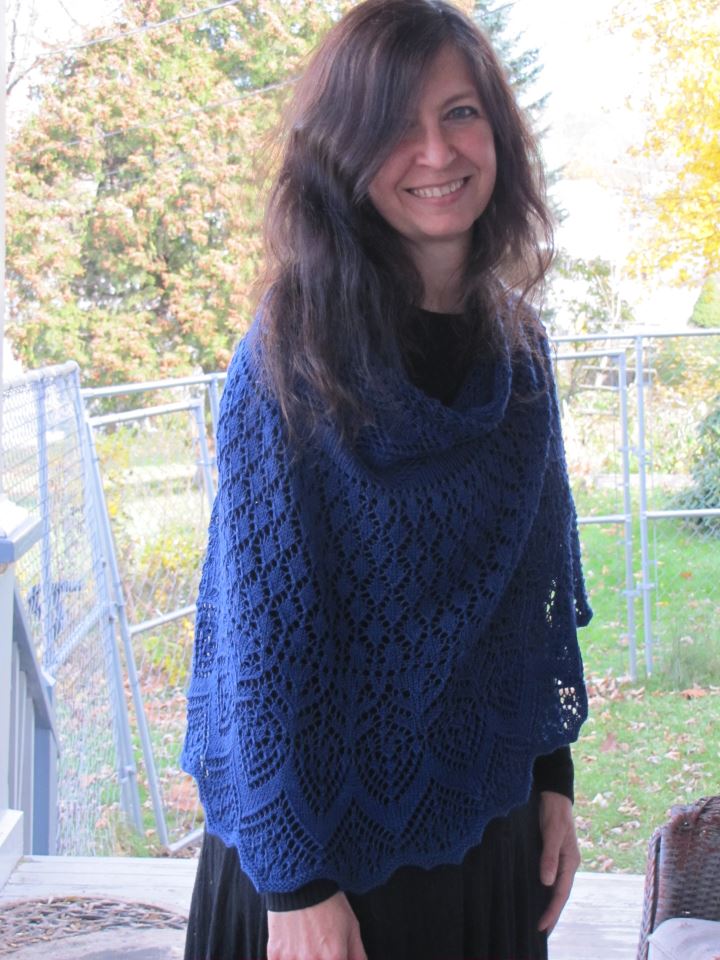 How's that?! It looks like it was made for her….Ha! I kill myself.  🙂
Oh, and yes, she did love it. She blogs about it on her own blog here.
Next up, I have another sister in dire need of Bella mittens for Christmas…I think I'll start those next. (They're the mittens Bella wore in Twilight.)