And I'm including Friday, because even though I was working, I was dyeing yarn at the same time. Here's some sneak peeks of the making of  Autumn Leaves and Midnight Sky :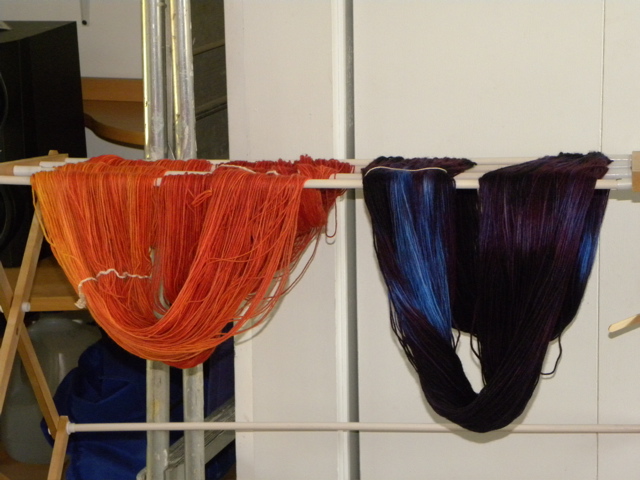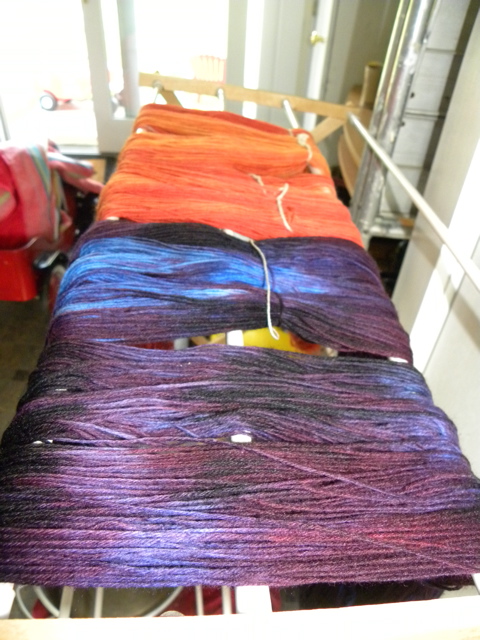 The first picture is the more accurate one. Tomorrow I hope to take some better pictures, when they're dry. It takes days to dry. It's very hard for someone as impatient as myself.
I finished these: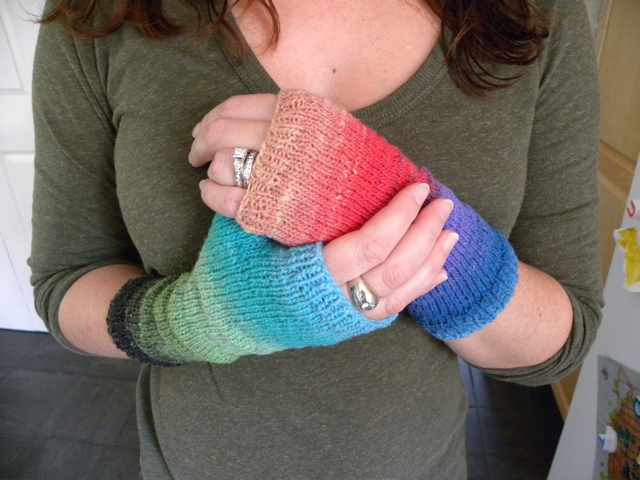 They're called Easy Handspun Mitts. Just click on that if you'd like the free pattern on Ravelry. They weren't lying…they were definitely easy and fast, and the Noro yarn makes them sooooo addictive to knit…I've already started another pair for me! (These are for my niece.)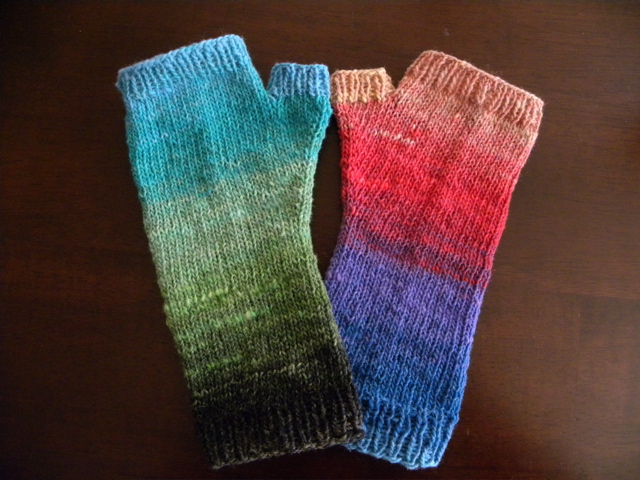 And the boys were productive as well: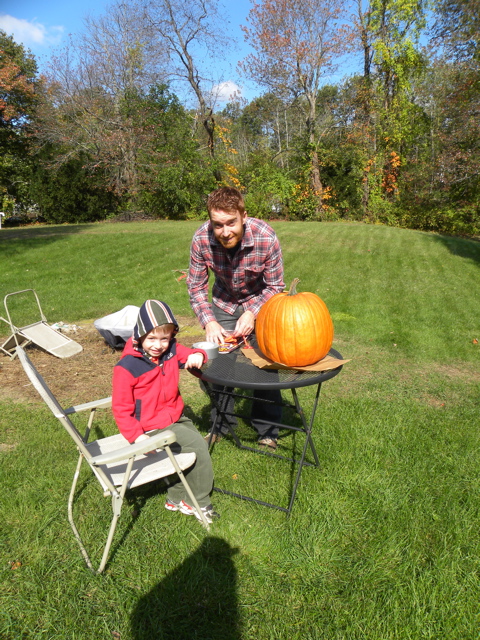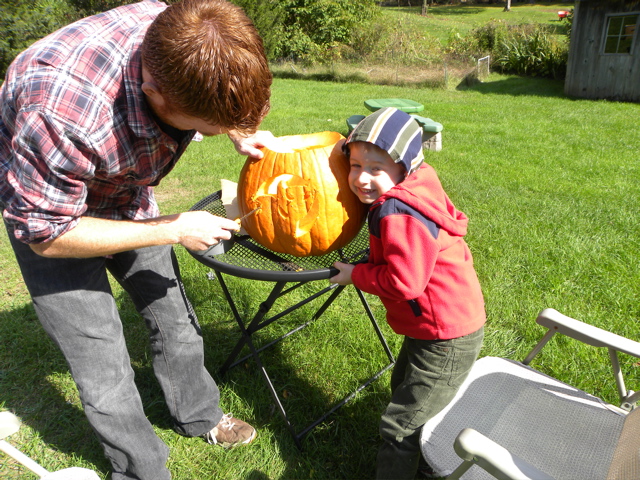 Mike did all the work and Emmet supervised.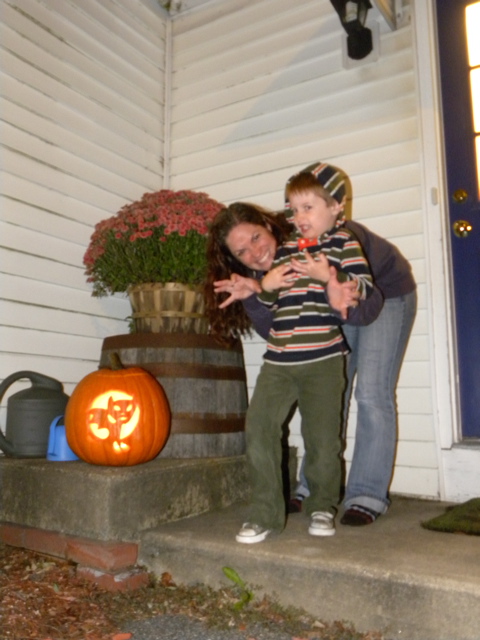 Well, it's almost 11pm and I still have 2 more skeins of yarn cooling down in the pot. I think they're going to be stunning. I will post their picture soon. I'm going to throw them on the drying rack and go to bed!