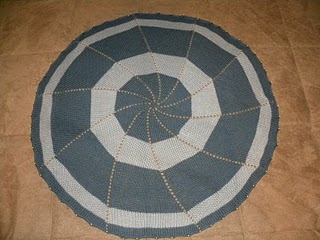 This blanket was very fun to make. The very beginning was hard, you start at the center, and i was trying to start at the center with 4 needles and i tried it about 15 times before i decided to try with 3 needles and that helped…still very hard though. But once past the beginning 3 rows, it became fun!! Here is a picture of it being blocked. I found the pattern on Ravelry…free pattern.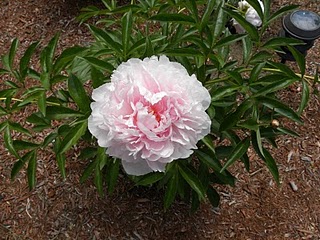 And here's my peony bush that i planted last year, giving me gorgeous flowers for the first time! Hooray for summer! I also have Columbines that my mom bought and planted for me when she came to visit a few weeks ago….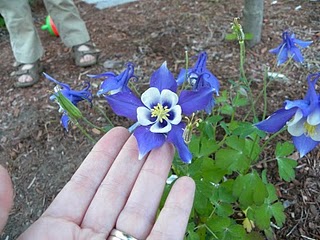 i'd never seen these before but i love them. Now i'm making Juno Regina and i hope to post some progress pictures soon.