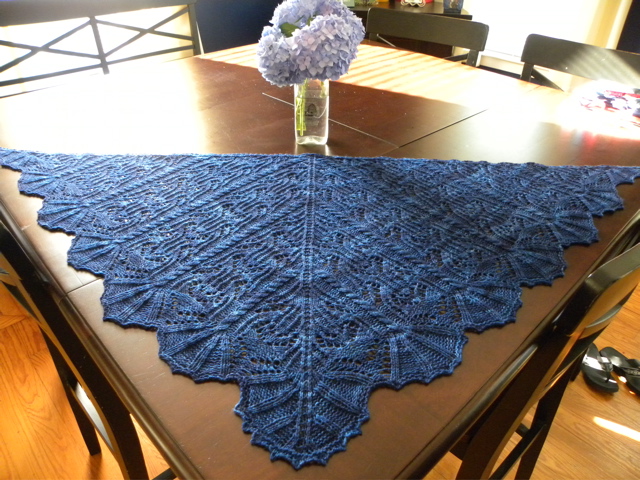 Oooohhhh…..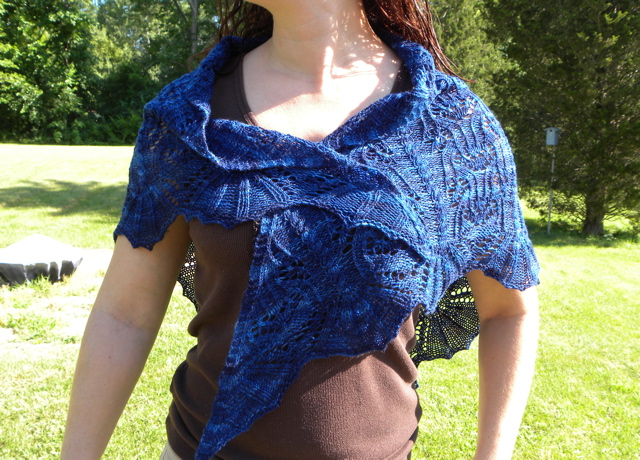 It amazes me how something that looks like this: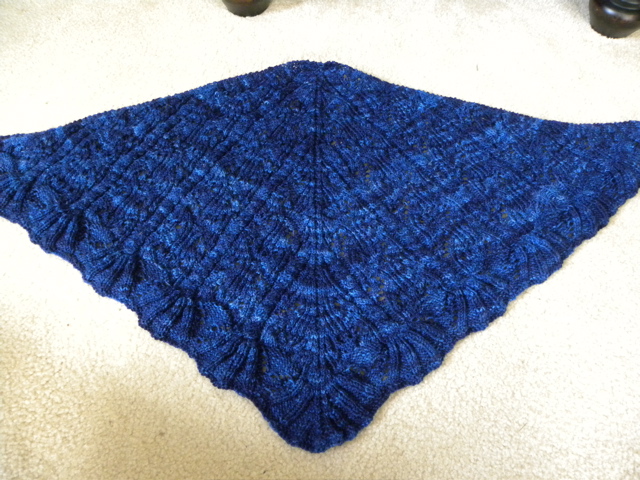 Can magically turn into this: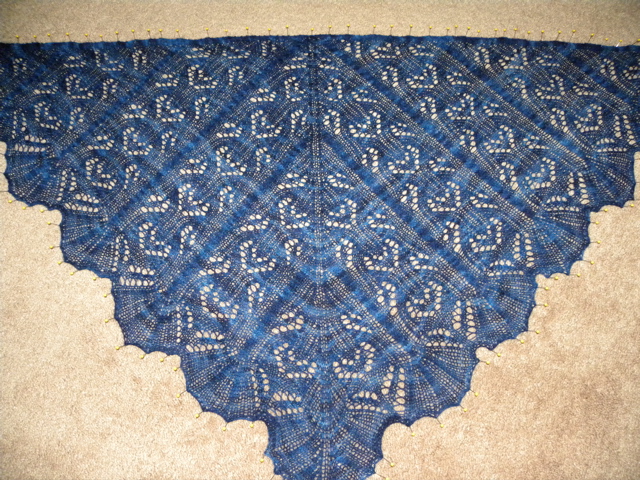 Blocking is like magic. It's the final piece of the puzzle and you can't REALLY tell what your work will look like until you drench it in water, spread it out and pin it down with a thousand pins. Watching this transformation just might be my favorite part of knitting lace.
This gorgeous shawl is the design of Kitman Figueroa. The yarn is Light Brown Hare's  Jackrabbit. Light Brown Hare makes some of the most beautiful yarn I've ever seen. I have 3 skeins of it right now, and there are 100 more that I want on her site. I loved the pattern and the yarn, and if there weren't 80,000 other patterns I want to knit before I die, I would actually consider knitting this one again!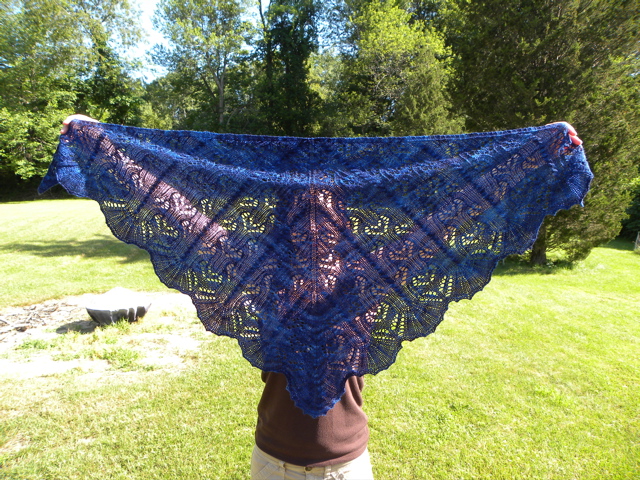 I will keep this one, under threat from my sister, but as much as I love it, I'm still not really a shawl type of gal. I put it on, walked around the house with it over my shoulders and pretty much just became annoyed that it kept trying to slip off of me. I'm sure it will be a nice huge scarf-ish thing for me in the winter. And even though I just don't quite feel comfortable wearing them myself, I still have an insane desire to keep making shawls, just for their beauty.