Hi All! I've been keeping busy as my real job has been really slow. I finished another Gaptastic cowl for a friend's wife. I knit it up in red Baby Alpaca. After knitting with Baby Alpaca, my fingers may never be satisfied with wool ever again. It was so soft and silky, warm and stretchy…aaahhhh….I'm hooked. Here's the finished product, all packed up and ready to be given. I want to keep it.  🙂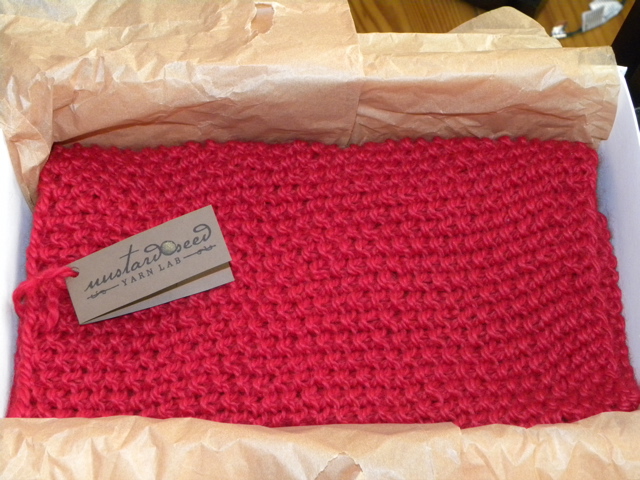 And I dyed a skein of wool/silk for my friend who asked for a yellow skein. I love how it came out….I call the colorway "Bode", after the sunny, happy, little blonde cutie it reminds me of.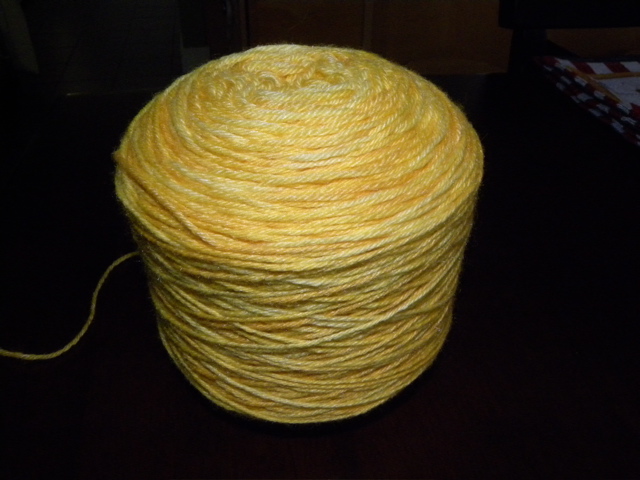 Unfortunately, once again, the photo doesn't do it justice. There are some darker orangey tones running throughout it that didn't get picked up in the photo.
I started my very first toe-up sock!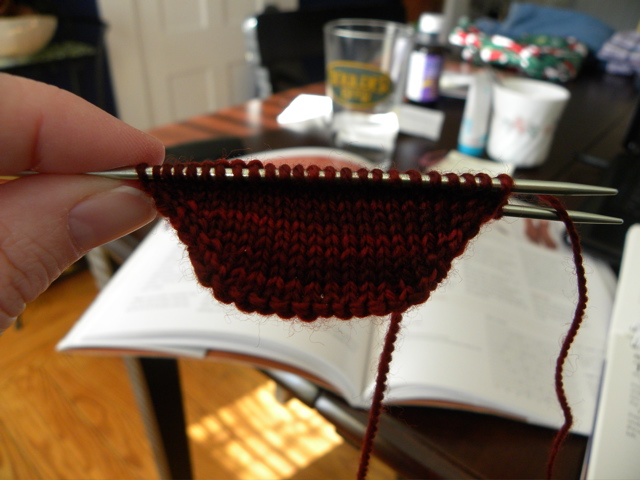 It's not hard at all! I just started the sock the same way I start my hexipuffs. It's coming along slowly, but surely. It's knit in the round on 2 needles, like the hexipuff. I find it to be a little fiddley, but I'm getting used to it. I love the color I'm using. It's one of the Sanguine Gryphon skeins my sister bought me. The colorway is called Roja.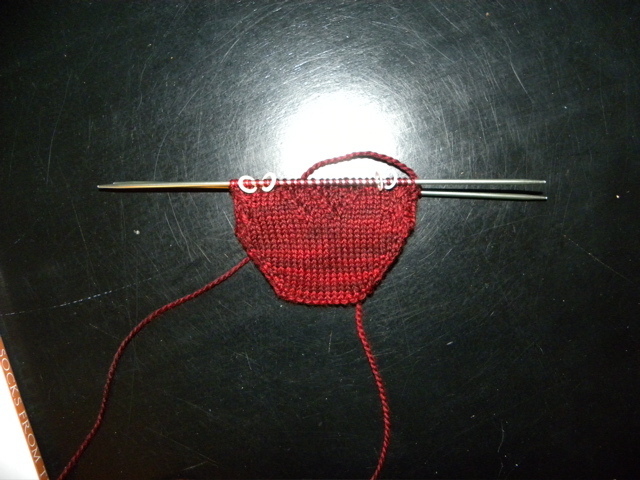 And now I'm about to start another commissioned project, yay!! 2 different friends have asked for the cabled slouchy hat I made my mother in law for Christmas. So tonight I will start the first one. I wish I could make my whole living knitting and dyeing yarn. This having a real job stuff just gets in the way!
I leave you with a picture of two super cuties who got to see each other for a playdate this past weekend. Emmet and Jack.